Celeb-friendly restaurateur Ken Friedman accused of sexual harassment by former employees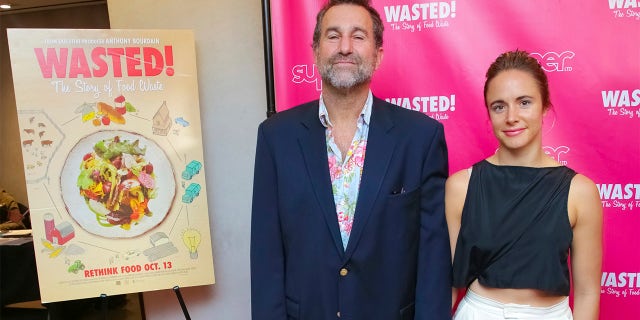 You might want to specificy exactly which room in which you wish to be seated when making a reservation at a Ken Friedman eatery.
Friedman — the owner of New York City celebrity hot spot The Spotted Pig, whose clientele has included Beyonce, Taylor Swift, Kim Kardashian, and Gwyneth Paltrow — has been accused of sexual harassment by several of his restaurants' former employees, The New York Times reported on Tuesday.
Servers also say Friedman would entertain late-night VIP guests in the third-floor dining area, which employees had dubbed "the rape room," due to the anything-goes atmosphere Friedman encouraged.
MARIO BATALI ONCE SAID A 'RECKONING' WAS COMING FOR HARASSERS IN THE RESTAURANT INDUSTRY
Among other complaints, Friedman is accused of touching a female employee's buttocks and groin, biting a bar manager on the waist, pulling another woman's face toward his crotch while Amy Poehler looked on, and forcibly trying to kiss at least two of his former employees on the mouth. In one of the latter cases, he even pestered the woman with text messages, in which he asked her to send him a "sexy" picture despite her repeated refusals.
Friedman, who co-owns five other NYC eateries and two California restaurants with Spotted Pig's head chef April Bloomfield, has also been accused of creating a sleazy late-night atmosphere on the third floor for his VIP guests, which frequently included celebrity chef Mario Batali — a man who recently issued an apology for his own sexual misconduct.
"We called him the Red Menace," former Spotted Pig server Trish Nelson told the Post of Batali. "He tried to touch my breasts and told me that they were beautiful. He wanted to wrestle. As I was serving drinks to his table, he told me I should sit on his friend's face."
Jamie Seet, a former manager, further claims she also witnessed Batali trying to grope and kiss a woman who appeared unconscious.
It was this type of behavior, coupled with the claims that Friedman would allow his special guests to grope the third-floor servers, which earned the dining area its unflattering "rape room" nickname.
CELEB CHEF JOHN BESH STEPS DOWN FROM RESTAURANT GROUP AMID SEXUAL HARASSMENT ALLEGATIONS
When contacted by the New York Times, Friedman issued a response to the allegations, which also included an apology for his actions.
"My personal and professional life was intertwined with our restaurants and our staff," he wrote. "I own by behavior, which can accurately be described at times as abrasive, rude and frankly wrong. The women who work at our restaurants are among the best in the business, and putting any of them in humiliating situations is unjustifiable. Some incidents were not as described, but context and content are not today's discussion. I apologize now for my actions."
Along with Friedman's response, Kelly Berg, the restaurant group's director of HR, said she was committed to continuing "ongoing anti-harassment training" for staff, and April Bloomfield, his restaurant partner, has said she has "spoken to Ken about professional boundaries."
Several of the former servers who came forward to the Times also noted that Friedman could, at times, be genuinely supportive of his female employees "as long as they tolerated his flirtatiousness." But as Seet noted, he would eventually turn on his employees, barraging them with rage-filled rants and profanity-laced tirades over small mistakes, a trend of behavior she likened to abuse.
"I told him I felt like a battered wife," Seet said near the end of her tenure in 2014.
FOLLOW US ON FACEBOOK FOR MORE FOX LIFESTYLE NEWS
In addition to the Spotted Pig, Friedman co-owns seven other NYC restaurants with Bloomfield, including the Breslin Bar & Dining Room, the John Dory Oyster Bar, Salvation Taco and White Gold Butchers. They also co-own the Hearth & Hound in L.A. and the Tosca Café in San Francisco.