Budweiser no longer among America's top three beers, according to sales estimates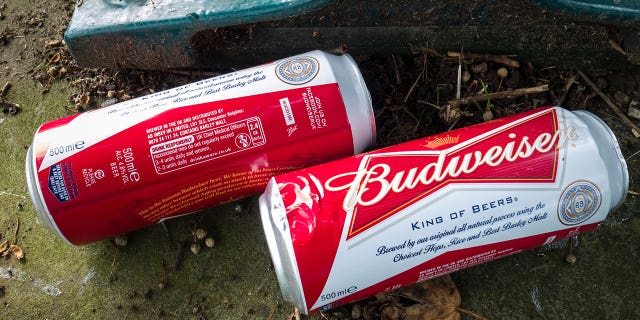 Budweiser may advertise itself as the "king of beers," but it just got demoted to fourth-in-line for the throne.
According to industry sales estimates shared in Beer Marketer's Insights, Budweiser is no longer among the top three best-selling beers in America, having been overtaken in its third-place spot by Miller Lite.
First- and second-place still belong to Bud Light and Coors Light, respectively.
BUD LIGHT MIGHT BUY FREE BEER FOR PHILADELPHIA IF THE EAGLES WIN
This is the first time Budweiser hasn't cracked the top three spots since at least the 1970s, according to Eric Shepard, the executive editor of Beer Marketer's Insights who spoke with Richmond.com. (BMI only started recording sales data in 1977.)
This also marks the first time all three of the top-selling beers were light beers.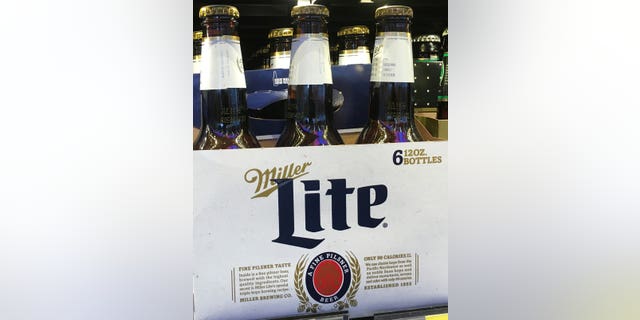 Beer Marketer's Insights, however, says Budweiser still has a slight edge over Miller Lite when export sales are factored in, according to preliminary estimates.
One possible reason for Budweiser's drop in sales might be due to millennials being less likely to drink Budweiser than the rest of the general population, per data from a UBS study cited by Business Insider. However, that same study also found that millennials are less likely to recommend Miller Lite than they are Budweiser.
WOMAN'S BEER-CHUGGING SKILLS GO VIRAL, LEAD TO MARRIAGE PROPOSALS
Overall, beer sales in general have been down from previous years. Despite its new third-place status, sales of Miller Lite have actually dipped since 2016. In fact, only three brands included in the top 10 — Corona, Michelob Ultra and Modelo Especial — had increased their shipments in 2017.
Nevertheless, MillerCoors CEO Gavin Hattersley has chalked Miller Lite's upward mobility as a win in early December, when Hattersley announced that the brand was gaining on the competition, reports the Milwaukee Business Journal.
FOLLOW US ON FACEBOOK FOR MORE FOX LIFESTYLE NEWS
"We think our positioning of Miller Lite being the 'Original Lite Beer' and Coors Light being 'The World's Most Refreshing Beer' are great positions and we're building on those," said Hattersley.