Budweiser Clydesdales going back in the stable for the holidays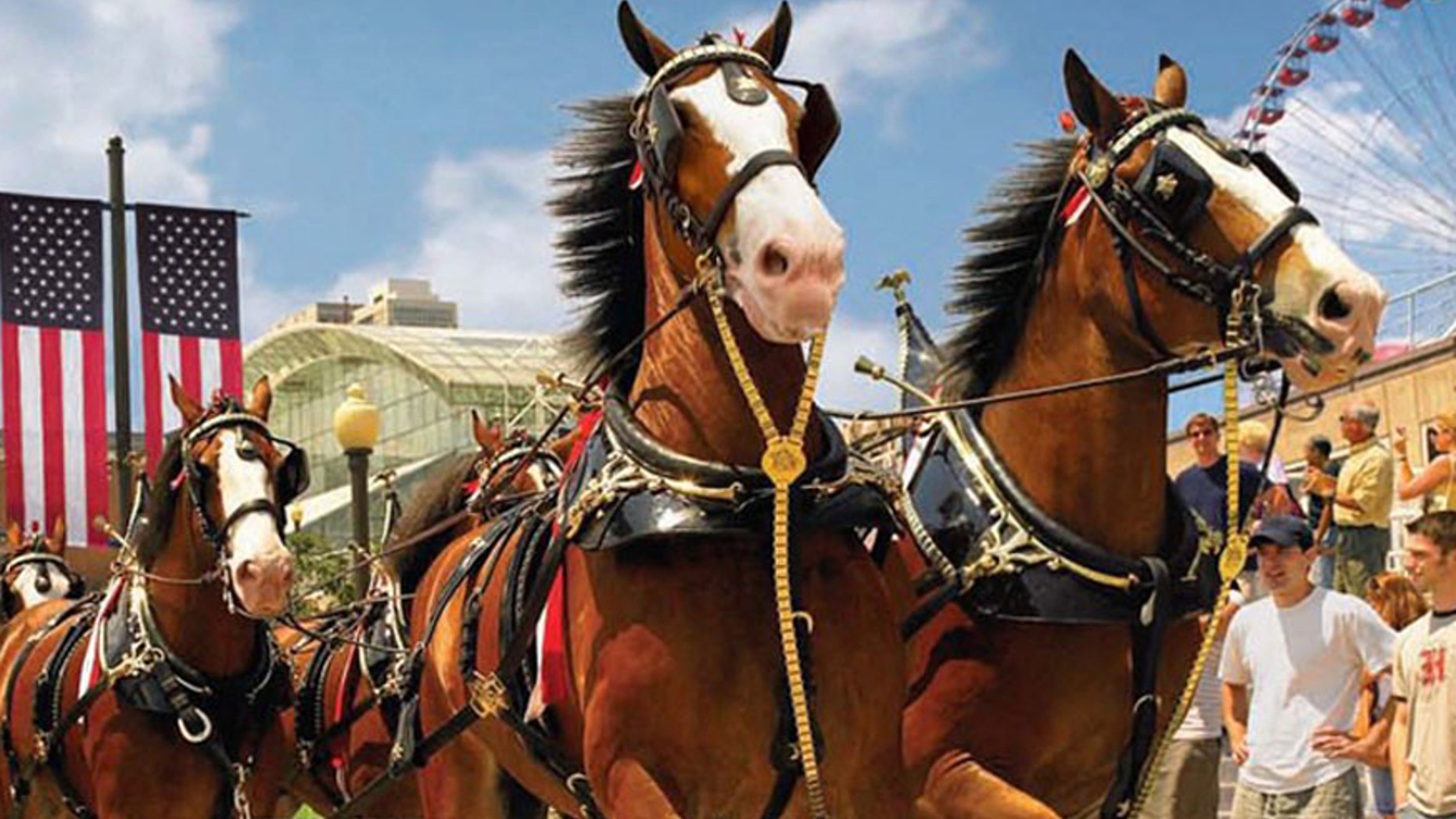 Amid declining sales in a competitive craft beer market, Anheuser-Busch will start rolling out new ads to appeal to younger drinkers.
The beer magnate estimates that approximately 44 percent of drinkers aged 21 to 27 have never tried a Budweiser, and they are looking to change those attitudes toward an established brand, reports the Wall Street Journal.
Over the holidays, Budweiser has decided not to feature the classic Clydesdale horses which have been used for decades. Instead, new promos will show younger people calling out their friends to join them for a beer and spots with electronic music.
According to the report, Budweiser plans to sponsor several food festivals later this year and will throw several parties in college towns. But the new push runs the risk of alienating the 28 to 34 year old demographic that are currently the biggest consumers of Bud.
"If you try to be too young and too hip, you lose your base. They'll say, 'That's not my Budweiser anymore.' You have to start with a message that resounds with a new generation of people but doesn't throw off the core drinker," Tony Ponturo, a former Anheuser-Busch senior marketing executive, told the Journal.
Budweiser currently holds a 7.6 percent share of America's $100 billion beer market--- down from 10  percent just five years ago, and almost 15 percent in 2004. Among the 21 to 27 year old demographic, craft beer purchases account for 15 percent of beer purchase. Budweiser now sees attracting younger drinkers, the largest consumer cohort since the baby boom, as the best way to reverse that trend.
"You're dealing with a 21- to 27-group that's open to change. It won't be their No. 1 brand but it will be in the purchase tent," said Mike Gretz, who runs a Budweiser distributorship in Pennsylvania.