Angry bar patron rams car into beer garden after being refused service
A bitter bar patron in England repeatedly drove his car into a pub's beer garden when the staff refused to continue serving him.
The man, who was not identified by police, was reportedly angry after bartenders at the Craven Heifer, in Lancashire, cut him off after observing him being "abusive" toward staff on Monday evening, The Daily Mail reported.
In footage of the incident, the driver of the vehicle can be seen accelerating into a fence surrounding the pub's outdoor beer garden, before backing up and crashing into the fencing once again.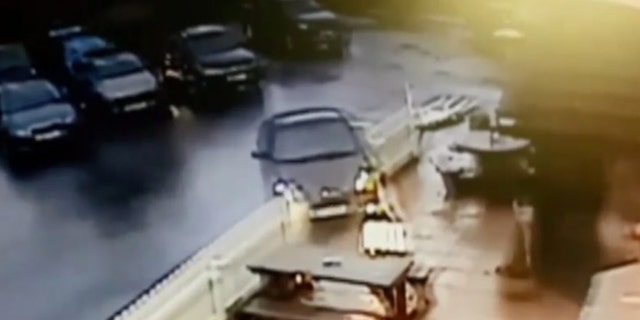 ARMY VETERAN'S BBQ TRUCK GOES UP IN FLAMES, BUT 'FIRE WILL NOT WIN'
The driver reverses the car and repeats two more times — crashing through the fence and mowing through two outdoor sets of tables — before pulling out of the parking area and driving off.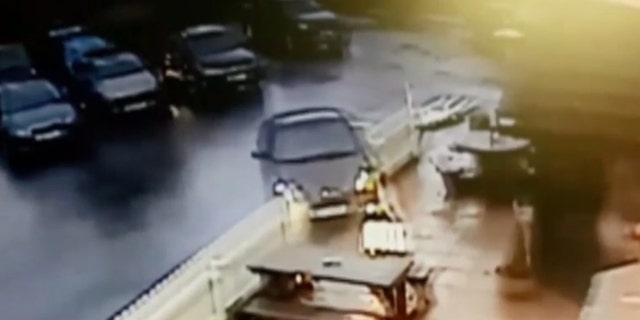 No patrons of the Craven Heifer were hurt, though one can be seen rushing into the bar between crashes.
Daniel Sumner, the Craven Heifer's landlord, said he never saw the man in the bar before Monday, the Daily Mail reported.
"The guy was being abusive and it's quite a nice local pub," said Sumner. "He wouldn't leave so one of the locals pushed him out of the door."
"Staff were shocked, and a little bit scared," he added. "[The man] drove towards windows and the front entrance."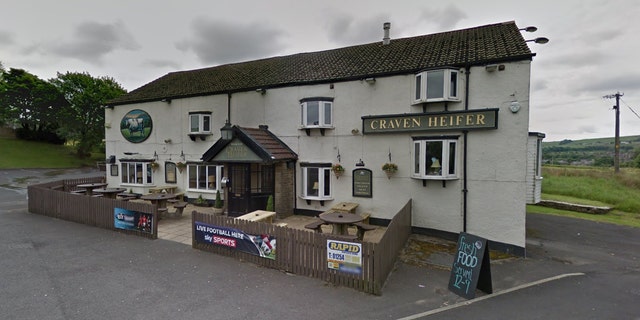 FOLLOW US ON FACEBOOK FOR MORE FOX FOOD & DRINK NEWS
Police arrived hours after the incident, reportedly because they did not initially realize the severity of the situation. As of Tuesday, however, a spokesperson for the Lancashire Constabulary confirmed that a 30-year-old man was arrested on suspicion of drunk driving, dangerous driving and criminal damage.