In the past year, thousands of restaurants opened in America—and after just as many air miles, BA's Andrew Knowlton chose 50 as his favorites.
They range from oyster bars and diner revivals to a Mekong-Mississippi mashup and a Texas-style brasserie. But the one thing they have in common is this: flat-out deliciousness. Which of these awesome nominees will make our Hot 10 list of the absolute best new restaurants in America? Check out Knowlton's picks below:
1. Acorn: Denver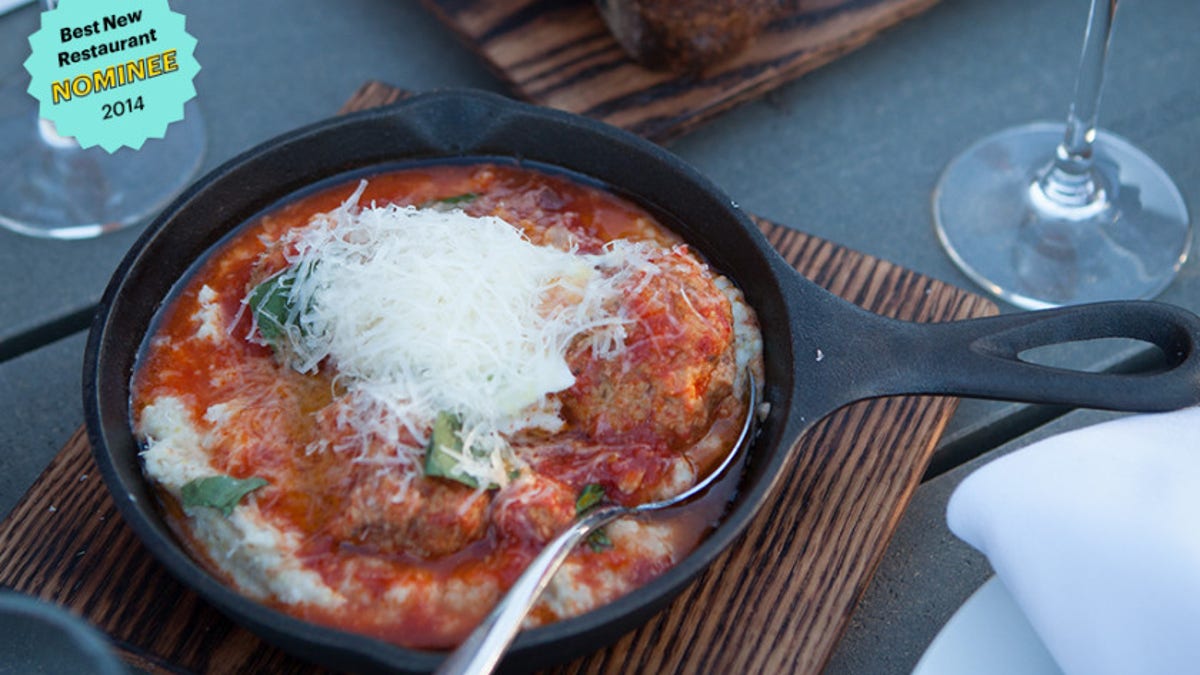 The best way to experience Acorn? Grab a seat at the bar in this soaring industrial space—all exposed brick, concrete floors, and sculptural ductwork—and go deep on the creative, seasonal cocktail list while simultaneously working your way through the small plates and larger, shareable entrées. As at Oak, its sister spot in Boulder, the menu is defined by a wood-burning oven: Local ingredients ranging from summer squash to bone marrow to a 36-ounce rib eye all get cozy with the fire, with predictably tasty results.
What to Order: Rosie's Return (gin, rosé, rose water…); lamb "shawarma" with watermelon, cucumber, and feta; oak-grilled chicken with bread pudding
We Love: That the former 19th-century foundry that houses Acorn is also an artisan food market, with a bakery, a butcher, a coffee roaster, and more food-geek essentials.
2. Alden & Harlow: Cambridge, MA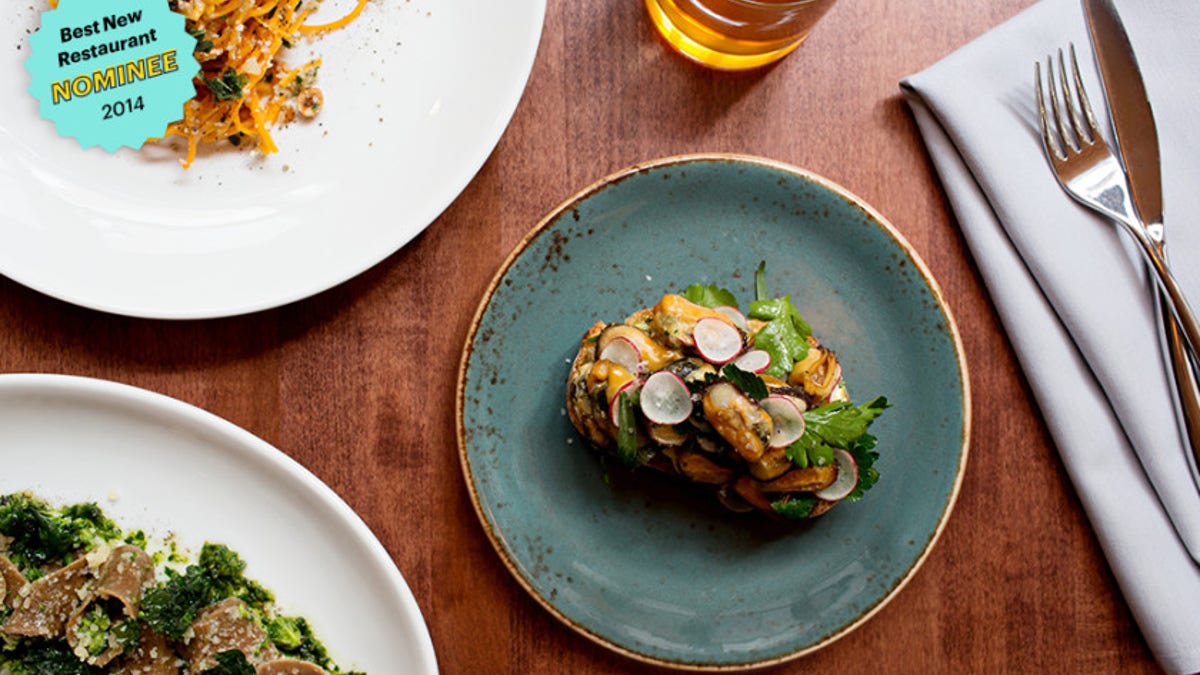 Located next to the historic Brattle Theatre in Harvard Square, Alden & Harlow's vibe is more Brooklyn than Boston—in all the best ways. Dim lighting, subway-tiled walls, reclaimed wood, and vintage signs set the cozy scene, where well-heeled Cambridge locals, overworked students, and tenured professors chow down on a mix of high/low deliciousness like chips and three-onion dip and the restaurant's coveted "secret" burger, made from a custom house blend of beef and served with salted onions, Little Gem lettuce, and melty cheddar.
What to Order: Stone fruit and house pancetta; beef heart tartare; chicken-fried rabbit with celery, apple, blue cheese, and chile oil
We Love: That even though they are on the menu, A&H serves only 30 of those "secret" burgers a night, often selling out by 8:00 p.m.
3. Birch: Providence, RI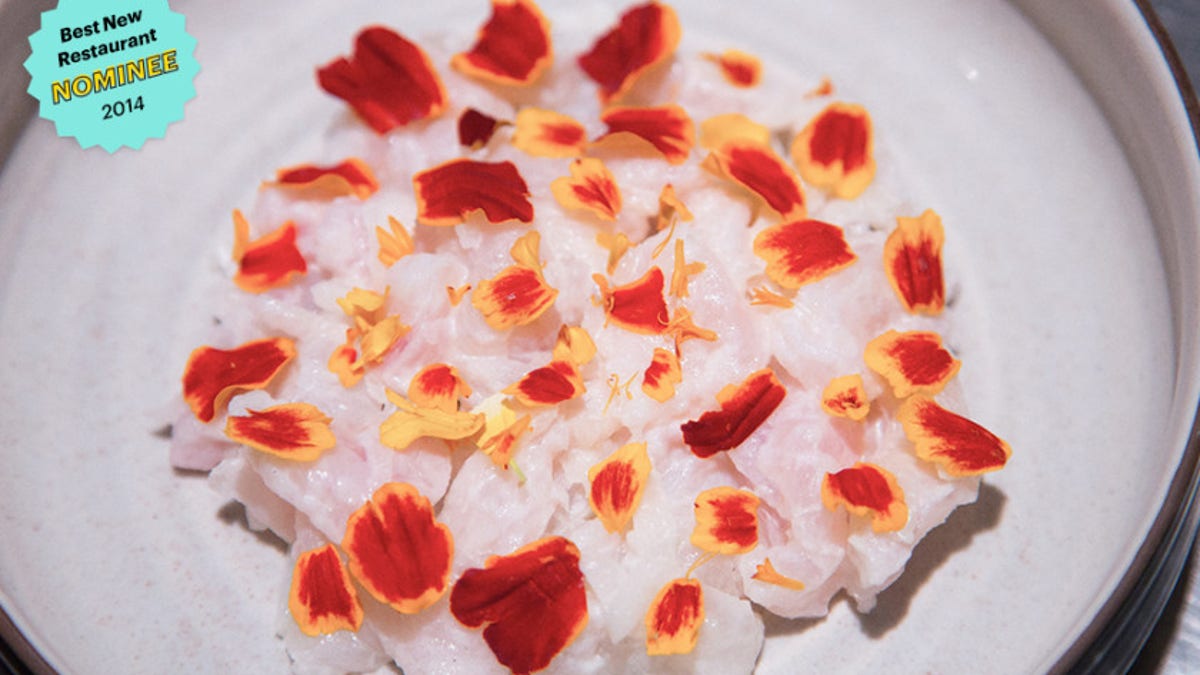 Dinner here is essentially a private show. Just 18 customers can squeeze around the sleek, U-shaped wood bar, where chef Ben Sukle, breaking out on his own after presiding over the sprawling grandeur of The Dorrance, a previous Top 50 Nominee of 2012, turns out food that's as ambitious as it is personal—Wagyu beef from a good friend of his in Vermont, say, or a gussied-up Rhode Island johnnycake. Go for the four-course prix fixe, a deal at $49.
What to Order: The menu changes frequently, but cross your fingers for the roasted carrot with grilled quahog or the sea-rocket-caper-topped raw Rhode Island beef.
We Love: The daily "Point Judith by-catch"; a testament to Sukle's relationship with local fisheries, it features underdogs like weakfish, cunner fish, or scup—all of which taste way better than they sound.
4. Blackbrick Chinese: Miami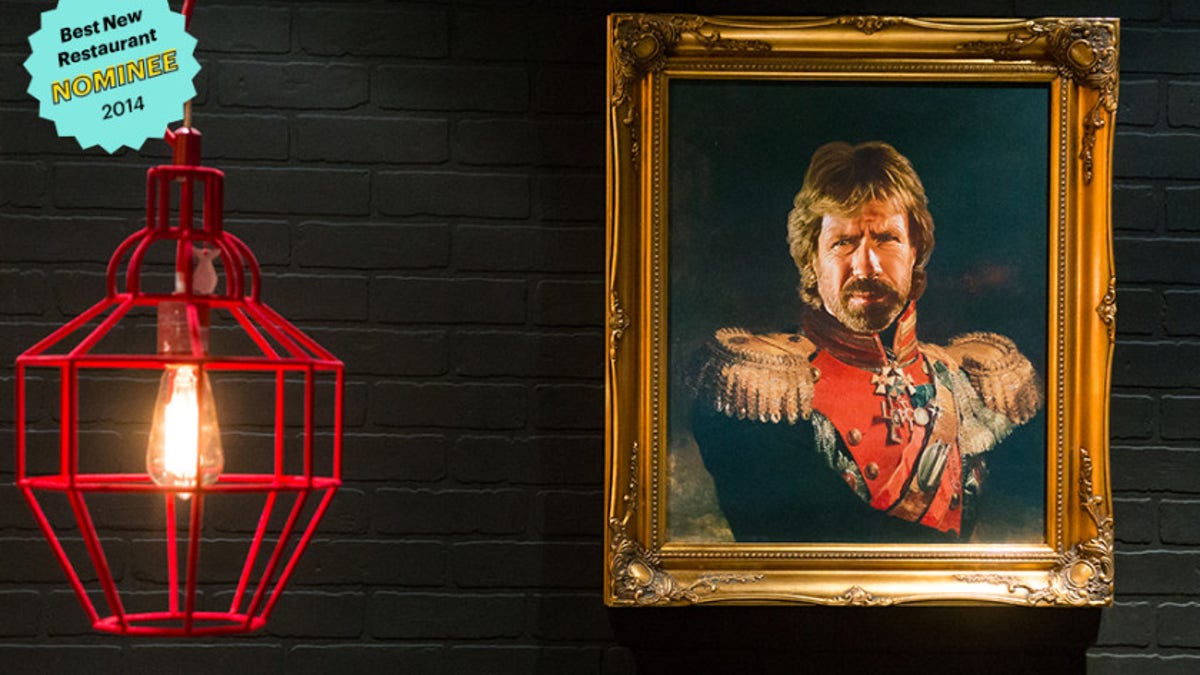 With his thoughtful spins on classic take-out flavors (think pastrami wonton soup, kung pao chicken with rabbit instead of bird), chef Richard Hales ups the Chinese food and dim sum game in Midtown Miami. The graffitied interior (complete with hanging portraits of Chuck Norris, Keith Richards, and Bruce Lee) is playful and laid-back, but the real draw is the drop-dead, seriously delicious food. And with fresh, inventive dishes like smacked cucumber pungent with smoked garlic or lobster fried rice, it's hard to go wrong with any of them—just pick your fire level and dive in.
What to Order: Pan-fried pork cheek dumplings; rib eye with black bean sauce and cumin tots; Sichuan twice-cooked brussels sprouts
We Love: Jenny Hales's (a.k.a. "Wife Hales" on the menu) homemade waffle fortune cookies with quirky sayings: "To truly find yourself you should play hide-and-seek alone."
5. CBD Provisions: Dallas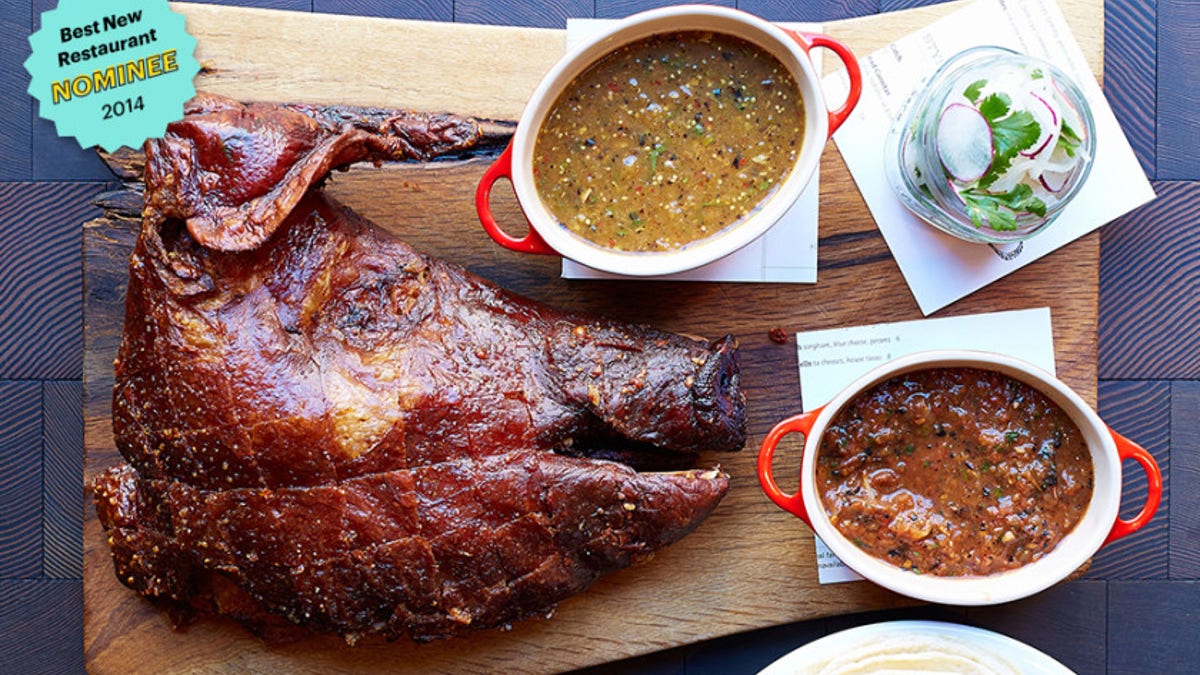 CBD Provisions filters big flavors through a local/seasonal lens to create a modern Texas brasserie that has us seriously questioning our devotion to Austin's better-hyped food scene. The menu nods to the local bounty, featuring regional meat and produce—you're just as likely to find yourself snacking on zippy house-fermented okra as you are ultra-porky pig's tails. The space is huge, with soaring ceilings, exposed brick, and salvaged wood. Look for us hunkered down over CBD's Berkshire pork-head carnitas, a dish that represents the cooking at its best: funky, elevated nose-to-tail eating with a decidedly fresh feel.
What to Order: Nduja pimento cheese toast; black-eyed pea hummus; butcher's steak with mole poblano
We Love: That CBD Provisions does indeed make its own provisions—jars of pickled vegetables line the walls of the space
6. Central Provisions: Portland, ME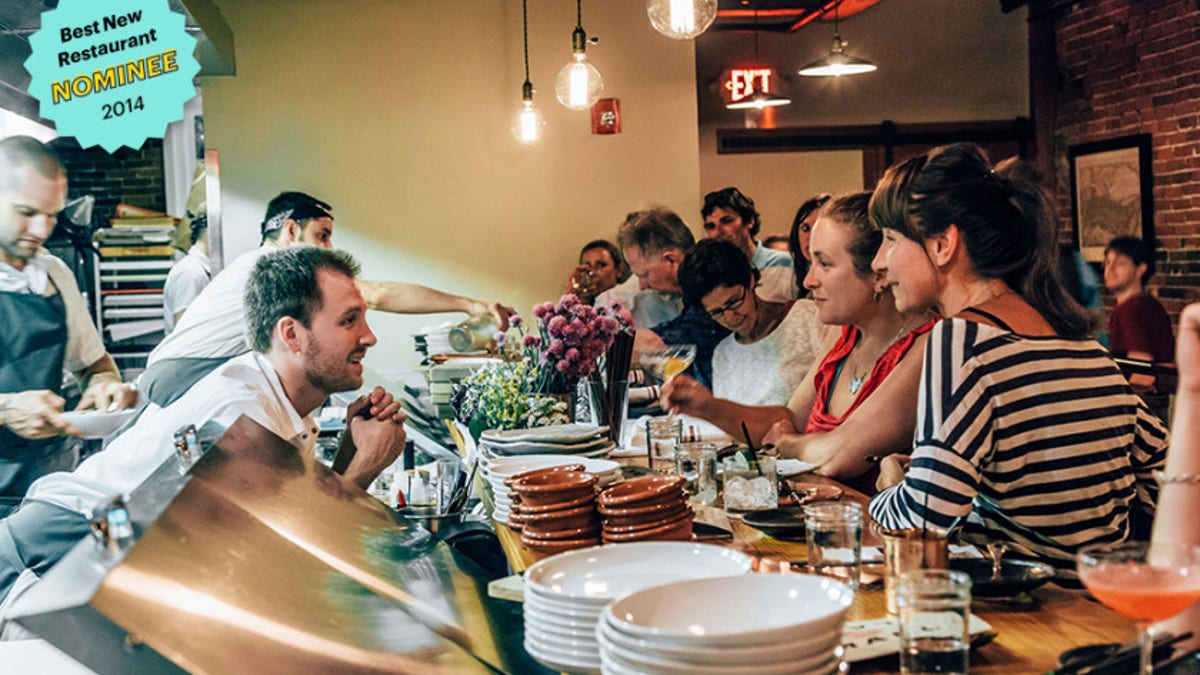 Central Provisions is everything you'd expect from a great (little) restaurant in a great (little) food town like Portland: Chef Christopher Gould is über-conscientious about sourcing, ensuring the impeccable quality of each local strawberry, cut of lamb, and—this being Maine—seafood delivery. The menu runs the gamut from Thai-inspired Chicken Bo Ssäm to Italian-ish trofie pasta with arugula pesto, but our favorite way to experience Central Provisions is at the salvaged-wood chef's counter, watching Gould's intricate crudo preparations—informed by his days working at Boston restaurateur Ken Oringer's sushi bar, Uni—fly out of the kitchen.
What to Order: Any crudo (fluke ceviche, yellowfin tuna, tuna tartare…); Spanish mackerel with cherry jus; local mushrooms with nam prik
We Love: How the barstool seats are covered with recycled burlap bags from Central Provisions's coffee roaster.
7. Coltivare: Houston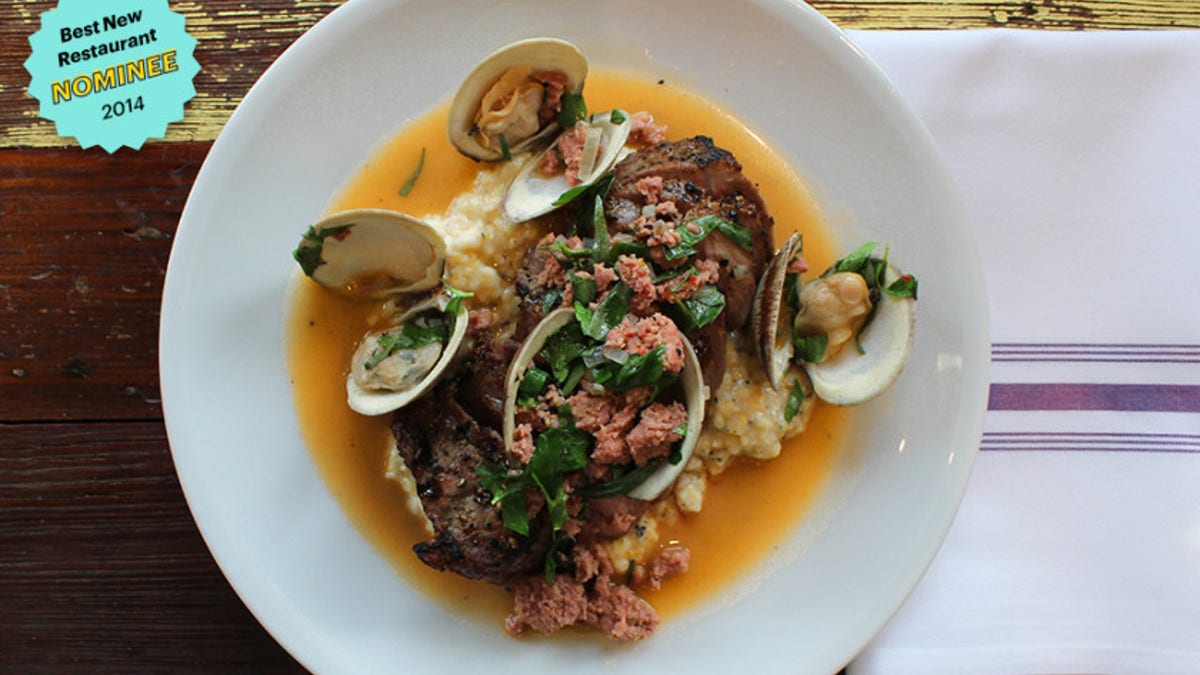 We're longtime fans of Coltivare's parent business—Revival Market—and its house-made charcuterie. Now chefs Ryan Pera and Morgan Weber have added this locally minded "pizza and garden" spot to their Houston empire, serving small plates, salads, pasta, pizza, and full-on entrées. While the salumi is spectacular (Revival's nduja should be on any cured-meat "must list"), don't overlook the veggie-driven dishes: Most of the produce comes from the stunning back garden and is notable even when playing backup for, say, a Texas-sized tagliata.
What to Order: Any of the pizzas (especially the Texas 1015 with clams); cavatelli with garden vegetables; grilled broccoli salad
We Love: That the 3,000-square-foot garden is open to the public, so take a stroll through the salad greens and herbs while you wait for a table (and you will likely wait).
8. Cured: San Antonio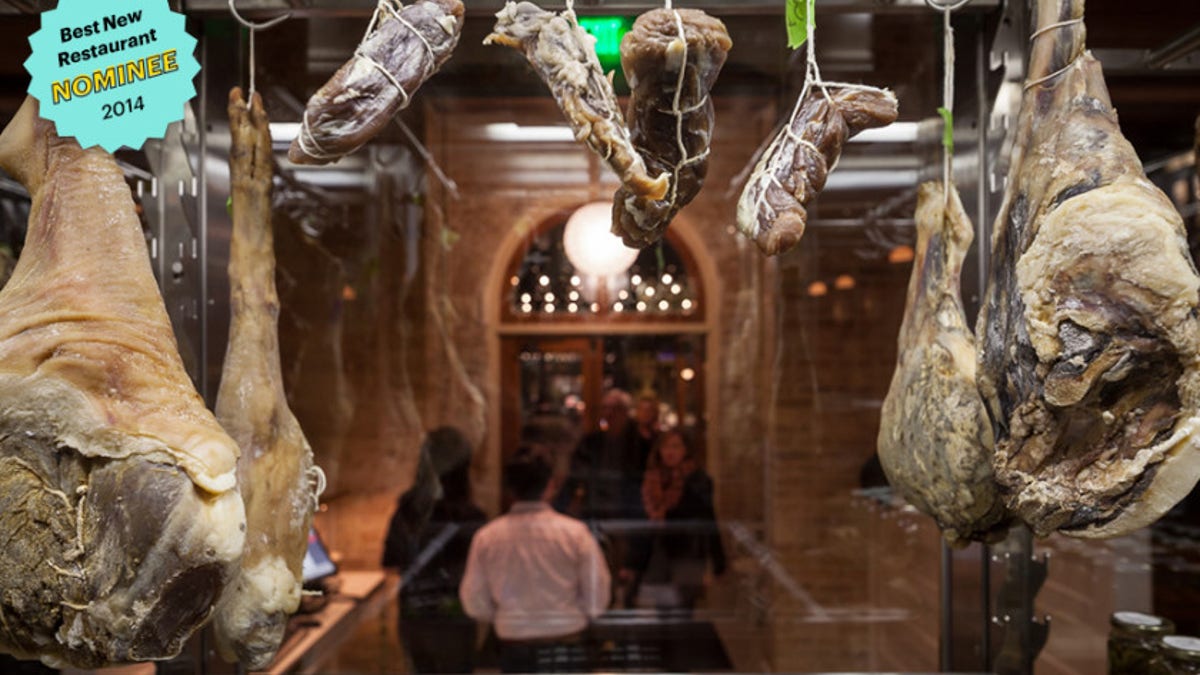 f the name didn't tip you off, the glass aging room that dominates the front of the gorgeously restored former Pearl Brewery offices should clue you in: Order the thoughtful, amazing-looking charcuterie. But the name has a double meaning; chef Steve McHugh recently recovered from lymphoma. With his carefully prepared, hearty American dishes served in an elegant, turn-of-the-last-century industrial space, Cured is a victory in more ways than one.
What to Order: The charcuterie board, starring items like smoked duck ham, lamb and citrus terrine, and whipped pork butter for the bread. (One dollar from the sale of each board goes to charity.)
We Love: That original elements from the 1904 brewery are getting a second life; a hand-washing sink is now a bottle station, and the original vault holds precious booze.
9. Davenport: Portland, OR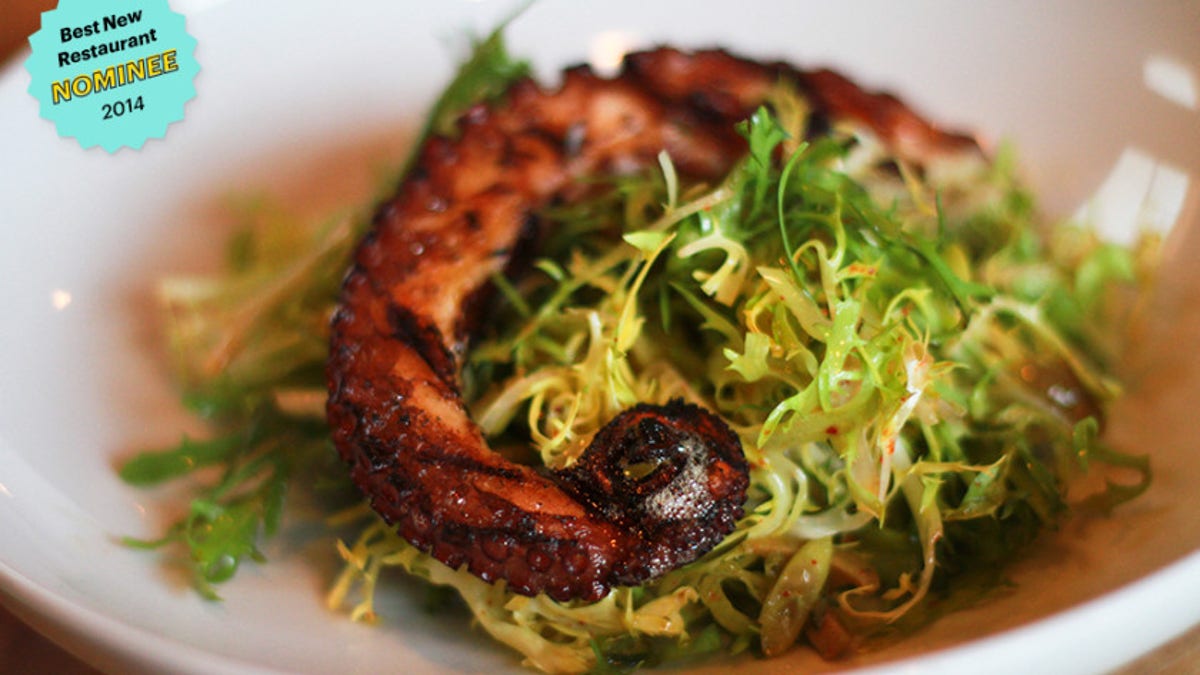 Lauded for his casual long-lunch spot Evoe, a three-person operation connected to a gourmet market that is a Bon Appétit must-stop when in PDX, chef Kevin Gibson has brought his rustic cooking to full-service Davenport. Decor is minimal, but there are at least 20 plates on the menu at all times (about twice that at Evoe), and whether it's nutty roasted favas with crispy mortadella or a bracing seafood salad, we're usually tempted to order them all. Pay special attention to vegetable dishes—Gibson does them exceptionally well.
What to Order: Padrón chiles (an Evoe staple); grilled calamari with almond, chard, green garlic, and greens; fritto misto
We Love: How the simple drinks menu—a few classic cocktails, a few beers, and a selection of wines—keeps the focus on the fab food.
10. Eat the Rich, Mockingbird Hill, Southern Efficiency: Washington, DC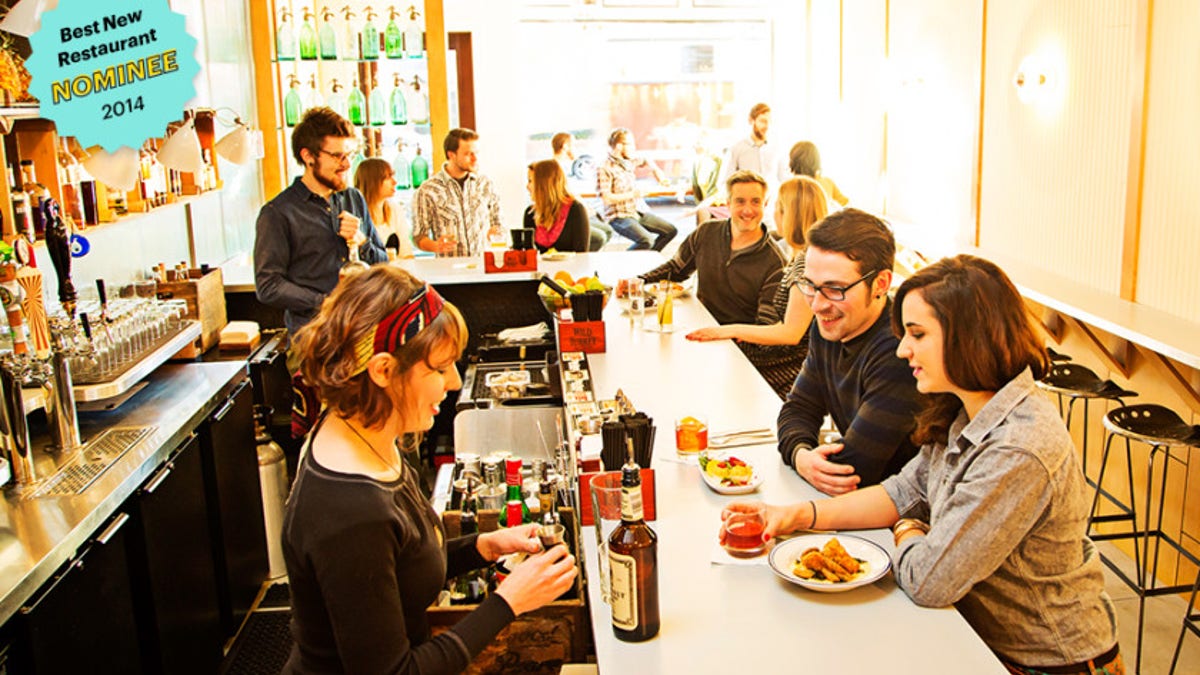 Drinksmaster Derek Brown has brought our nation's capital a trio of alluring bars, each with its own personality. The establishments sit next door to one another in the diverse Shaw neighborhood, which means they're practically built for bar-crawling: Start with a glass of fino and a ham sampler at Sherry-centric Mockingbird Hill, dip into oyster shooters and fresh clams at seafood enclave Eat the Rich, then cap off the night with snacks and whiskey at Southern Efficiency (pictured, left). If only the rest of Washington were this functional.
What to Order: Hand-carved Mangalica ham at Mockingbird Hill; "Redneck Laundry" (domestic caviar with potato chips) at Eat the Rich; sweet bourbon balls at Southern Efficiency
We Love: How Mockingbird Hill doubles as a coffee bar by day, brewing beans from cult roasters like Norway's Tim Wendelboe.
Check out more of the best new restaurants in the country.
More from Bon Appetit
25 Tomato Recipes for the Height of the Season
Common Quick Pickling Mistakes
The Best Ultimate Classic Perfect Recipes
14 Maine-Inspired Recipes for Lobster, Chowder, Blueberries and More