America's best Chinese restaurants
If there's one style of food where we tend to think, "If you've seen one, you've seen them all," it's Chinese food.
To some, this conclusion might seem obvious, and it is perhaps not without some justification. After all, many Chinese restaurants are surprisingly similar, right down to their dish names and descriptions. But in certain parts of the country, you can find Chinese food that's legitimately spectacular. So to honor these restaurants, we've rounded up the 10 best Chinese restaurants in the country.
Travel to just about any American city and odds are there'll be at least one Chinese restaurant (in fact, that's pretty much a global truism). Convenient, inexpensive, and full of flavor, Chinese food is one of the country's great adopted cuisines. Sadly, in much of the country it's still very difficult to find anything other than "Chinese-American" cuisine – sesame chicken, egg foo young, and the like – but that doesn't mean that great Chinese food doesn't exist; it's just usually found on the coasts (especially the West Coast), where the majority of Chinese immigrants have settled.
From Sichuan and Canton to Shandong and Beijing, we're a fortunate nation to have so many provincial Chinese cuisines represented. Whether you're sampling San Tung's addictive chicken wings on the run in San Francisco or tucking into some insanely delicious hand-pulled noodles from New York's Xi'An Famous Foods, the restaurants on our list are worth writing home about.
The Daily Meal surveyed dining scenes across America to seek out the best Chinese restaurants, examining strip mall holes-in-the-wall, bustling Chinatown institutions, and bold new kids on the block. We consulted our own group of chefs and city experts to ask which restaurants are their favorites, as well as both nationally and locally trusted sources online and in print in cities across the country.
Not only are all these restaurants extremely popular and renowned, the dishes they serve are as close to authentic Chinese as possible (or put a playful and creative spin on authentic dishes), are prepared with care and pride, and are astonishingly delicious.
1. Lao Sze Chuan, Chicago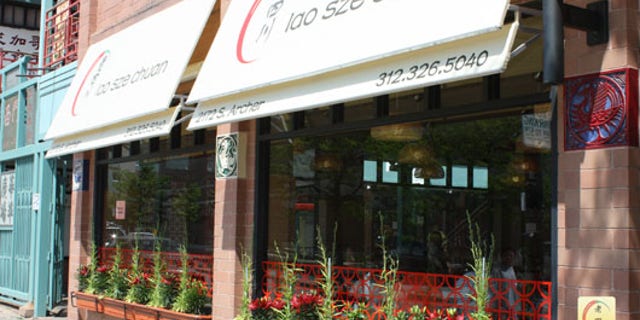 If you live near Chicago and haven't been to Lao Sze Chuan, here's a word of advice: Go. Now. You can consider yourself fortunate to be living in a city that's home to a Chinese restaurant of this caliber, run by Tony Hu, dubbed the mayor of Chinatown and proprietor of a handful of restaurants throughout the city. The Chinatown original is the best though, and folks line up every night to get in. Lao Sze Chuan's Szechuan fare is spicy and intensely flavorful, and it's racked up accolades including three forks from the Chicago Tribune and a designated 'bib gourmand' in the Michelin Guide. Classics like mapo tofu, cumin lamb, dry chili chicken, and twice-cooked pork are flawless, and the house specialties — like Tony's Three Chili Chicken: sweet, crispy, moist, and not too spicy — will keep you coming back again and again.
2. Koi Palace, Daly City, Calif.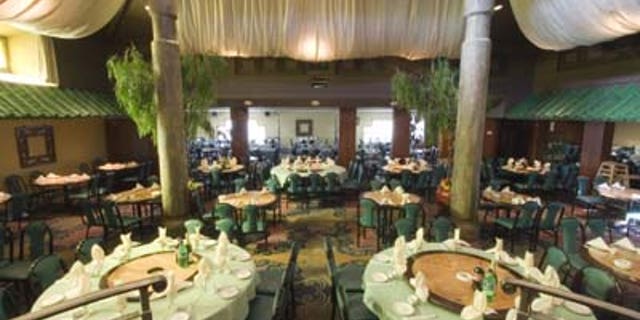 The secret to this perpetually-crowded Hong Kong-style restaurant's success? Sending their staff to Asia on occasion to learn about the newest dining trends, and then incorporating them into the menu back home. This sprawling Daly City, California restaurant and event space opened in 1996 and has been one of the Bay Area's top Chinese spots since day one. World-class dim sum is the name of the game during lunchtime, but once dinner rolls around Koi Palace becomes a seafood destination, with entire menu sections dedicated to abalone crab, shrimp, and lobster. While these preparations are spot-on authentic, there's plenty of room to be daring: goose intestine chow fun, anyone? We'll stick with the whole suckling pig, selling for $190, or their legendary Shanghai crab dumplings.
3. Xi'An Famous Foods, New York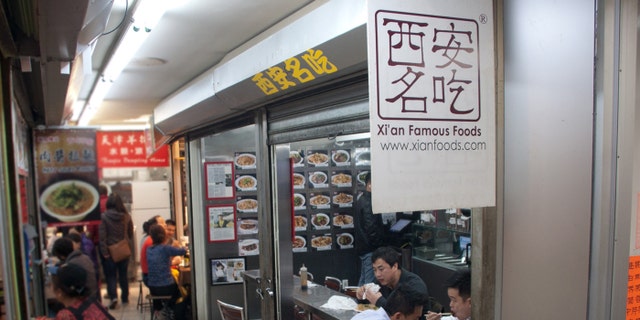 Try any of the eight locations around the city, you'll be glad you did: Go for any of the hand-pulled noodle dishes, like the spicy and tingly beef, or try the spicy cumin lamb or stewed pork "burgers," which are more like chopped spiced meat on buns. Other intensely flavorful options include a soup with diced pork belly and hand-stretched and ripped noodles in a sour and spicy broth; lamb face salad with lamb face meat and tendons, cucumbers, scallions, and cilantro with a spicy dressing; homemade soft tofu in a spicy sauce; and lamb offal soup (with liver, stomach, and heart). If you're feeling adventurous, Xi'an is for you.
The flavors will be unlike any you've had. We suggest you heed their warning and don't take your order to go; those fresh noodles demand to be eaten immediately, before they begin to stick together.
4. Grand Sichuan, New York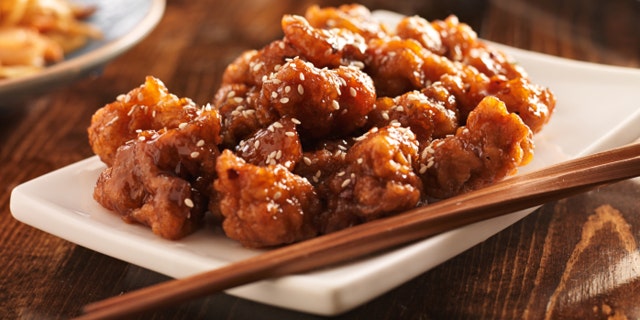 Chinese cooking in New York City was better and more diverse 25 years ago than it is today — many of the great older chefs who immigrated to America during the Cold War have retired, and the demand is now too high in China itself to encourage anyone to leave. That said, chef–restaurateur Xiaotu "John" Zhang's Grand Sichuan restaurants — of which the Ninth Avenue branch is considered the best example — are a bright spot on the local food scene.
5. Yank Sing, San Francisco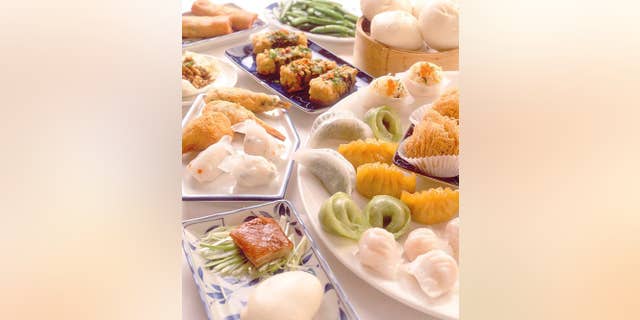 Yank Sing, the popular dim sum restaurant in San Francisco's financial district, was founded by Alice Chan in 1958. There are now two San Francisco locations of this third-generation family-run restaurant, both creating almost 100 items a day to be rolled into the dining rooms for diners to choose from. Both locations are excellent, but some of our Chinese friends prefer this one, where on weekends, the crowd spills out into the Rincon Atrium. Any conversation about San Francisco's best dim sum is dangerous, but you can easily make a case that this is the city's best. Either way, complementing the merits of Yank Sing's xiao long bao (soup dumplings) is well-tread ground. Thin dumpling skin, pursed plump dumplings, a dash of vinegar, perfection.
Check out more of the best Chinese food in the U.S.
More from The Daily Meal
101 Best Restaurants in Asia for 2015
America's 25 Best Cheese Pizzas
The World's 25 Most Amazing Rooftop Bars and Restaurants