Zoe Saldana Doesn't Know Why People Are 'Upset' By How Much She Weighs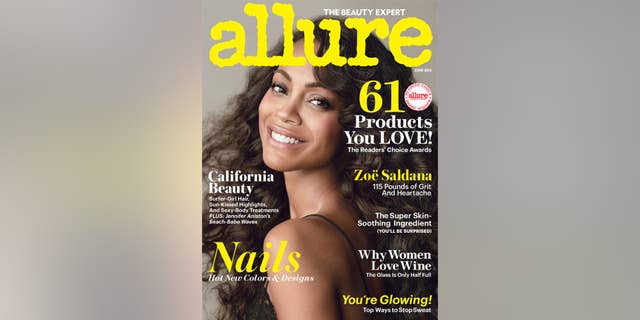 Of all the comments Zoe Saldana made in the June cover story of Allure magazine, the "Star Trek" actress is surprised it is her weight that has caused the biggest controversy.
While promoting the latest "Star Trek" installment at the Cannes Film Festival, Saldana said she doesn't understand why the magazine is receiving backlash for putting her weight on the cover.
"It almost felt like you were just looking for a reason to just be upset at the fact that I allowed myself to be very free and collaborating with a magazine that is known for collaborating with the subjects," Saldana told E! News.
As Saldana put it, the "115 pounds of grit and heartache" tagline was just an attempt to contrast her big personality with her slender frame.
"I come really hard, I'm a very aggressive person when you meet me because I am a devout New Yorker and I'm Latina so this is my personality," Saldana said.
"It's not the first time that people have said, for such a delicate-looking person, you're very tough. And I think that was the idea that they wanted to get across as a compliment to what they saw in me."
In the revealing interview, Saldana went topless, stripping down to nothing but a pair of jeans.
While the gorgeous, 34-year-old actress has been linked to some of Hollywood's hottest stars, including her most recent ex Bradley Cooper, Saldana said she's not only over dating actors, she's over dating men in general.
"[I might] end up with a woman raising my children," Saldana revealed. "That's how androgynous I am."
Follow us on twitter.com/foxnewslatino
Like us at facebook.com/foxnewslatino