Zara Tindall says she felt 'helpless' after devastating miscarriages: 'It's been a horrible road'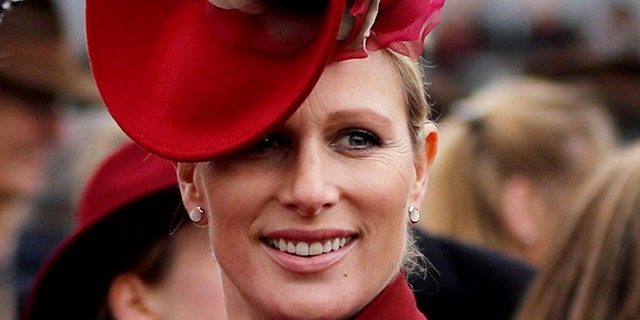 Queen Elizabeth's granddaughter Zara Tindall and her husband Mike recently celebrated the birth of their second child — but the road to grow their family wasn't an easy one.
Tindall revealed she suffered two devastating miscarriages in the years after welcoming her first daughter Mia, 4, into her family. The 37-year-old royal delivered baby girl Lena in June.
"It's very different for us, because we're carrying the child, but for guys I guess it's kind of that helpless feeling, which must be incredibly horrible for them," she told in an emoational interview with BBC Breakfast. "At the end of the day they've still lost a child too."
ZARA TINDALL MAKES HERSELF COMFORTABLE AT ROYAL WEDDING, TWITTER NOTICES HER BORED LOOK
Tindall, a British equestrian and daughter of Princess Anne, lost a child just days before Christmas in 2006 — months after announcing she was expecting to the world.
"Very sadly, Zara and Mike Tindall have lost their baby," Tindall's spokesperson told People in a statement at the time. "At this difficult time, we ask that everyone respects their privacy."
Months later, in an interview with The Times, Tindall's husband — a former England rugby captain — opened up about the family's painful loss, telling the British newspaper that Mia was their "saving grace."
"When I was playing I hardly saw her, now we can see her grow up," Mike told the paper in May 2017. "However down we feel, she will come running up in our faces."
MEGHAN MARKLE CHANNELS PRINCESS DIANA WITH SWEET HOBBY
Tindall said the losses have taken a toll on herself and her husband, adding that she felt "helpless" in those situations.
"It's been a horrible road but, you know, actually now we've come out the end of it, hopefully it makes you a stronger family," she added.
It was especially difficult having to discuss your personal life with the public, Tindall said.
"In our situation, everyone knew. And very much when things like that happen, normally it's just your family and friends, but unfortunately everyone knew about it," she said, though she thanked royal fans for their support through the years — particularly those who shared they, too, suffered miscarriages.