Yvette Gonzalez-Nacer is Living Up to the Imagen Award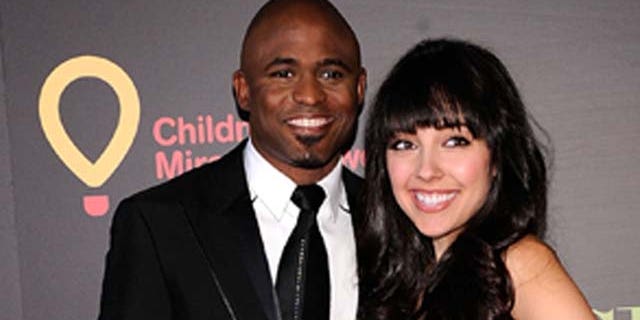 For twenty six years the Imagen Awards have recognized positive portrayals of Latinos in the entertainment industry.
Among the nominees for "Best Young Actress/Television is Miami native, actress Yvette González-Nacer for her break-through role on Nickelodeon's musical series "Fresh Beat Band."
"I am thrilled about having been nominated for an Imagen Award," González-Nacer told Fox News Latino.
" I wasn't expecting it and it is such an honor to be in the company of such great artists."
The Cuban performer, who has performed with superstars such as Justin Bieber and Ne-Yo, joins other nominees such as Selena Gomez, Rosie Pérez, Esai Morales, Judy Reyes, and Marc Anthony.
"There are so many Latino artists that inspire me," González-Nacer, who starred as Venessa in the Tony-Award winning Broadway show "In the Heights."
"Among them are without a doubt, are Gloria and Emilio Estefan, who have always been a big source of inspiration for me, both personally and professionally."
Besides her professional acting and singing career, González-Nacer says devoting time to her philanthropic causes, such as R.Evolución Latina which brings arts education to kids in poor neighborhoods, "will always play a big part in my life."
"I was first introduced to R.Evolución Latina while working on the Broadway show, "In the Heights," said González-Nacer. "Organizations like R.Evolución Latina are so important to me because I strongly feel that you must constantly expand and challenge yourself in order to discover your full potential."
"I have always been very prone to philanthropic endeavors as well as environmental activism," she added.
For now, the rising star says her attention is on finishing up her first album, which she hopes "to release the first single in the fall and release the album at the start of 2012."
"I am writing or co-writing all the songs on it as well as co-producing it," said González-Nacer. " I'm excited because I'll be doing songs in both English and Spanish and playing violin on some songs."
You can reach Alexandra Gratereaux at: Alexandra.Gratereaux@foxnewslatino.com or via Twitter: @GalexLatino
Follow us on twitter.com/foxnewslatino
Like us at facebook.com/foxnewslatino