'Xena' stars have discussed possible reboot, Renee O'Connor reveals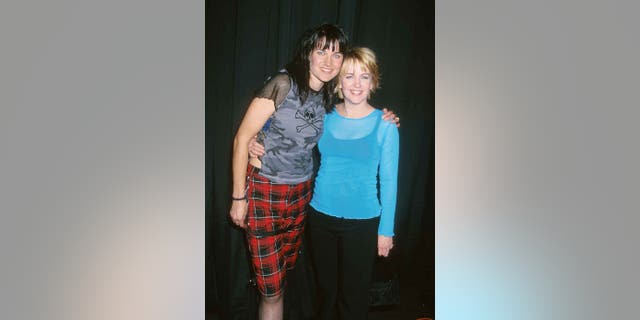 "Xena: Warrior Princess" came to an end 16 years ago, but Renee O'Connor, who starred as sidekick Gabrielle, is still grateful for her involvement with the series, which became a top-rated syndicated show in the U.S. and a popular franchise in over 100 countries.
"I still feel quite blessed to be part of a group of people who really loved these two characters and what they stood for," O'Connor told Fox News. "And [fans] resonate with those characters. They go out to become stronger, better people. I just feel so incredibly grateful that I was a part of it. This community kept developing and becoming stronger and stronger. And even when the show ended, this community continues to be an outreach for all types of philanthropy. That's huge to me and even more important."
HOW 'WONDER WOMAN' CAN TEACH THE ENTIRE SUPERHERO GENRE A LESSON
"Xena" ran from 1995 until 2001. And throughout six seasons, the ladies spent their time combating evil, but off-camera, the set resembled a screwball comedy.
"Sometimes it felt like it was a movie out of the '30s with this Errol Flynn character swooping in," she said, referring to cast-mate Bruce Campbell, who played Autolycus, the king of thieves. "There was a great sense of brotherhood and family — we always had that on set. It carried between all of us from the actors to the crew… We just had a sense of fun and adventure on set all the time. And that resonated with all of us. It was just a dynamic experience."
And O'Connor stressed her friendship with Lawless is real. The duo still stay in touch.
'XENA: WARRIOR PRINCESS' SIDEKICK TALKS STARRING IN A FAITH-BASED FILM
"I feel really connected to her. She's like a sister," said O'Connor. "I love her and I admire her dearly. I'm always happy to send her a message… That's the beauty of email. I can send her a message and I'll know where she is... She's an amazing human being and she's incredibly talented so she's always pushing herself to do more as a person. I always felt that way about her. It hasn't changed. It's only magnified through the years."
She also didn't mind the costumes, even if they got smaller throughout the seasons.
"I just think there was so much fabric they didn't know what was going to be underneath!" she joked. "Maybe they were afraid. They just kept cutting off a piece at a time. Or maybe it was just budgetary concerns… [Gabrielle] did grow through the years and developed from a young girl to a young woman, so they were trying to find ways to accentuate that change and show who she was on-camera -- and off-camera as well -- whether I was training or not."
And "Xena" lives on. In 2016, the New York Times reported a reboot was in the works — one where the pair will be openly gay. O'Connor and Lawless aren't involved with the revival, but rumors have long spread about a potential movie featuring the original cast.
"Unfortunately, it just hasn't materialized. But if it did happened, then yes, I would definitely love to be in it," she said. "I would love to revisit these characters again. Obviously, it would be a completely different experience, but I think it would be really interesting if that came up [and] if we could actually play the same characters."
Lawless is also aware of the idea.
"It was something we were always willing to do," O'Connor added. "But I don't know… In jest, it's something we would obviously love to do, but it would have to be something realistic to our ages and something that makes sense… We're both pretty fit, but we're nothing like we were during the show."