WWE's Kevin Owens gets thrown off a massive ladder by Braun Strowman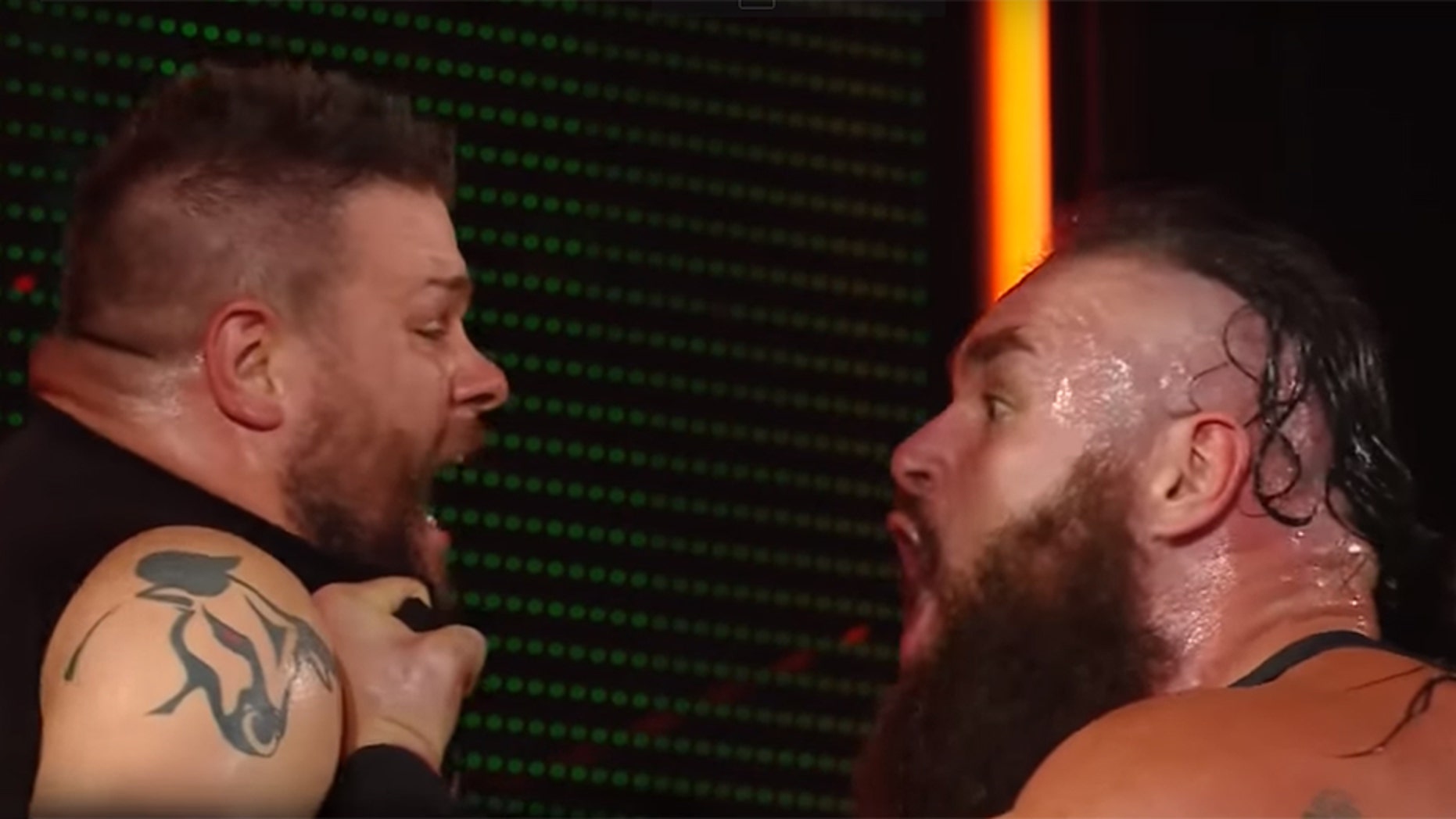 Some fans are worried WWE wrestler Kevin Owens may have died or at the very least be paralyzed after being thrown to the ground from what appeared to be the tallest A-frame ladder ever televised for a match.
The 34-year-old was featured on Sunday night's "Money in the Bank" pay-per-view show, where he fought against fellow wrestler Braun Strowman.
The men's match also featured koRusev, Samoa Joe, The Miz, Kofi Kingston, Finn Balor and Bobby Roode.
Owens attempted to get the remaining Superstars to gang up on Strowman as he climbed on one of the ladders for safety.
Instead, Strowman brushed off the other wrestlers and targeted Owens, who then prayed for mercy.
As Strowman quickly climbed up the latter to grab Owens, the frightened fighter attempted to rush down to no avail.
Strowman grabbed Owens' fist and hair as he pulled him to the top of the ladder.
Owens begged a screaming Strowman not to drop him, but his pleas fell on deaf ears. Strowman then threw the instigator several feet down from the ladder.
Owens landed on a table waiting for him. He quickly showed a concerned referee he survived by kicking at the wooden remains.
But viewers took to Twitter and wondered if Owens lived through the night after the dangerous move.
"Owens is dead," one user commented.
"Rest in Peace #KevinOwens," another tweeted.
"Poor #KevinOwens," added one viewer. "I hope he will be okay."
Owens is expected to put rumors to rest as he's reportedly scheduled to appear on "Raw" Monday night.