WrestleMania Delivers Wallop, Sets Record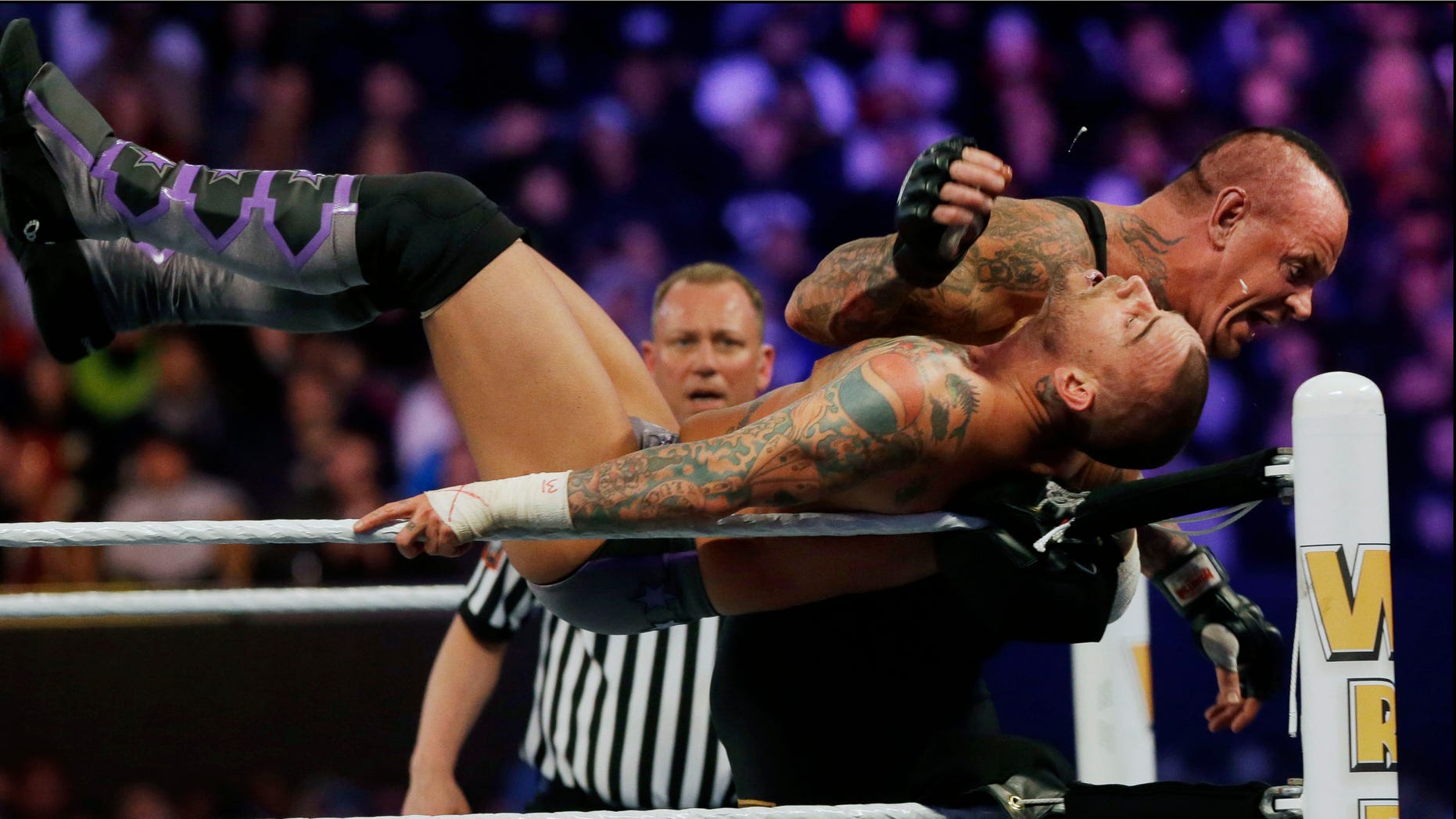 Twenty nine years later, WrestleMania is still around and bigger than ever.
The first time the event took place we saw Liberace, Billy Martin and Cyndi Lauper.  This time, it was Diddy, Michael Strahan and Living Colour.
The big difference besides this generation's celebrity participants was the venue.
WWE set yet another record as 80,676 fans attended MetLife Stadium in East Rutherford, N.J., to watch sports entertainment's biggest stars. It grossed $12.3 million.
According to Bleacher Report, the event is the highest-grossing entertainment spectacle in the stadium's history, beating out the band U2's concert.
Some of it was predictable, Dwayne "The Rock" Johnson losing to John Cena in the rematch, the Undertaker keeping his streak alive by beating C.M. Punk and Triple H beating Brock Lesnar.
But the live show proved once again what non-pro-wrestling fans have never been able to figure out – why WrestleMania is so much fun.
The event opened up with upstarts The Shield proving to everyone why they belonged on the big stage, upstaging veterans Big Show, Sheamus and Randy Orton.
The trio captivated the audience.
The buildup to Alberto Del Rio's title defense kept getting better, and when they aired the promotional video selling the fight, it was an amazing sight. Del Rio held his title on the Empire State Building as he looked at the Statue of Liberty and sang: "Give me your tired, your poor, your huddled masses yearning to breathe free."
Words from Emma Lazarus's sonnet inscribed in the copper statue juxtaposed against Zeb Colter and Jack Swagger's anti-immigrant rhetoric.
Del Rio retained his title.
The match of the night was also the one with the most predictable outcome, but that says a lot about its competitors C.M. Punk and the Undertaker.
Punk shined as he mocked and mimicked his opponent, he walked the rope like Undertaker did in his prime in the 90s. And while a planned highlight seemed botched and painful, he let us all feel for a few a large part of the match like he'd be the one to put the streak to an end.
He didn't and the man who has appeared at 21 of the 29 WrestleMania's is still undefeated.
There was some "controversy' in the wrestling world.
Latinas the Bella twins never made it to the big stage and their big 8 man tag match featuring Brodus Clay, Tensai, The Funkadactyls, Cody Rhodes and Damien Sandow was cut for time.
Wrestling fans on Twitter and other social media outlets blamed the amount of time given to Diddy, who played a medley of songs from his catalogue including the WrestleMania theme "Coming Home."
The crowd also let the WWE know that while they appreciated most of the 2013 WWE Hall of Fame class, they weren't as big of fans of Donald Trump – who entered the company's celebrity wing.
Follow us on twitter.com/foxnewslatino
Like us at facebook.com/foxnewslatino