Worst-dressed actress at Emmy Awards?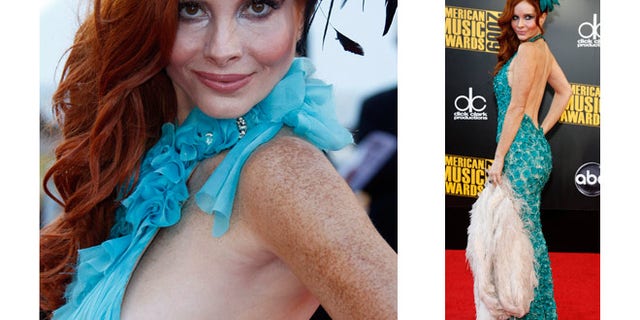 Who is Phoebe Price?
We really don't know. But she was probably the worst-dressed actress at Sunday night's Emmy Awards.
According to imdb.com, Price has appeared in "RuPaul's Drag Race," "Arlis$$" and last year's kiddie movie "Paul" (the latter role was uncredited). In other words, we can see why she was trying to get our attention in her over-the-top Emmys dress.
SODAHEAD SLIDESHOW: See the worst-dressed stars at the Emmy Awards.
Price rocked the cleavage trend that was so hot on last night's red carpet (Amy Poehler and Kat Dennings did it much better, though even they might have shown a little too much).
But Price's ruffles were everywhere, the big flower on her bust was dated and the orange platform heels were just trying too hard.
But Phoebe wasn't the only fashion miss at last night's show. "Girls" actress Lena Dunham looked surprisingly conservative and too old for her 26 years in a floor-length Prada gown with cap sleeves.
That said, if you watched the opening bit, you were probably happy she decided to wear clothes at all!
PHOTOS: See the latest celebrity pictures to hit the Internet.
From Phoebe to Lena to the blazing ball of sunfire that was Julianne Moore, let us know: Who was the worst-dressed actress at the Emmy Awards?