Woman throws glass at comedian John Caparulo over anti-Trump joke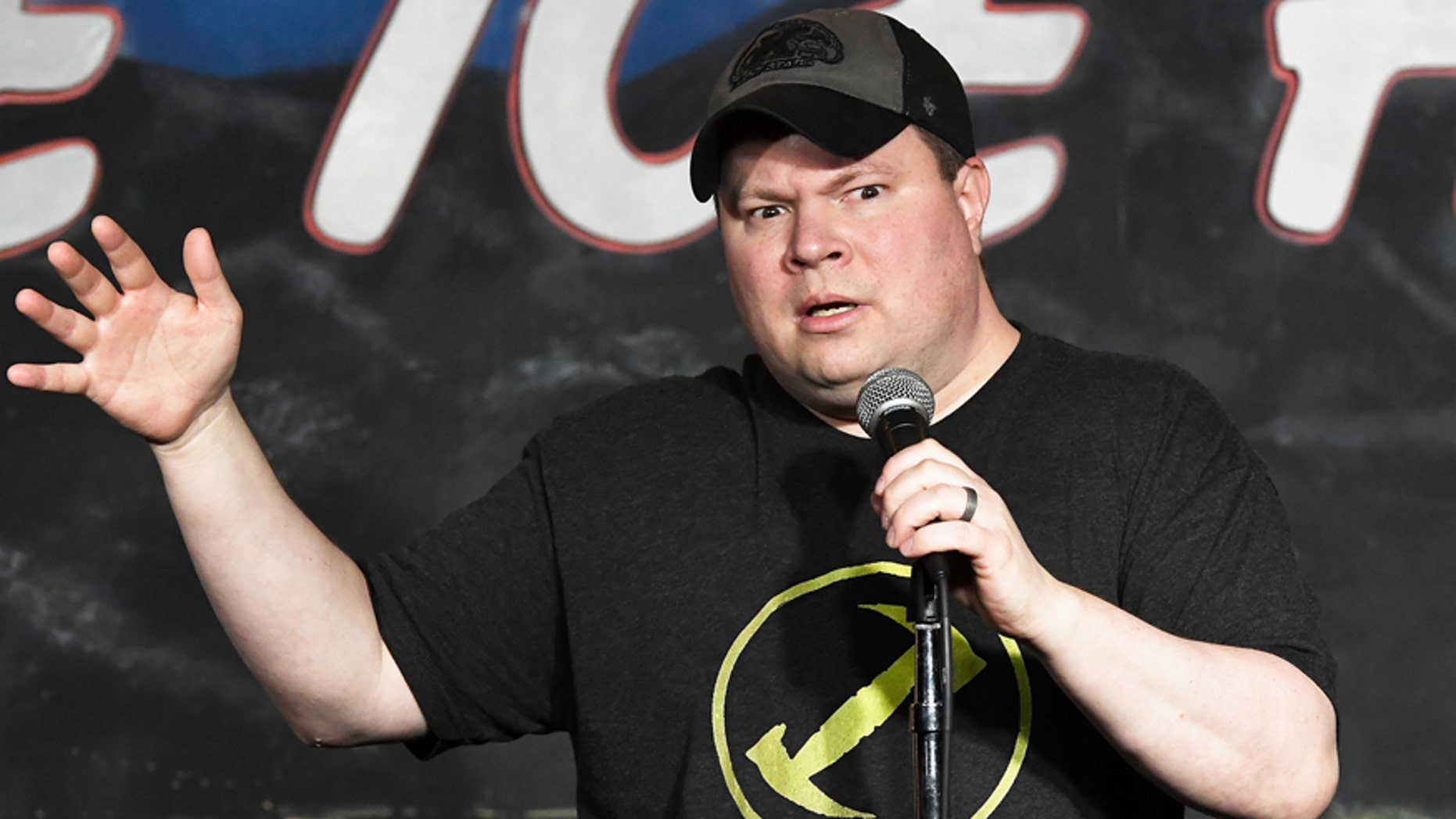 Not everyone was a fan of John Caparulo's jokes.
A woman in the front row of the comedian's show yelled out several profanities and threw her glass at Caparulo after he made an anti-Trump joke.
Caparulo was performing at The Comedy & Magic Club in Hermosa Beach, Calif. and he made a phallic joke about the Washington Monument and Trump.
It did not sit well with a few of his audience members.
Jimmy Kimmel Leads Standing Ovation for 'Highly Overrated' Meryl Streep
In a video obtained by TMZ, two women in the crowd went off on the comedian yelling, "F--k you" several times. As they got up to leave, one of them threw her glass at close-range directly at the comedian.
Caparulo looked surprised and admitted the hit hurt slightly. He picked up the stool on stage as if to throw it at them but quickly put it down.
Other audience members supported the comedian yelling out, "F--k Trump" as the women left.
According to TMZ, the women left the club without further incident.