Wolfgang Puck's Italian strata with tomatoes, bell pepper and swiss cheese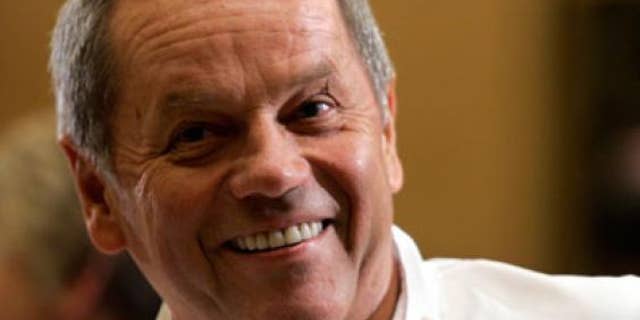 NEWYou can now listen to Fox News articles!
World-renowned chef and restaurateur Wolfgang Puck whips ups this delicious light and healthy recipe!
Italian Strata with Tomatoes, Bell Pepper and Swiss Cheese
Ingredients
3 large eggs
3 large egg whites
2 cups buttermilk
½ pound stale country style whole wheat or multigrain bread
1 garlic clove halved
Olive Oil flavored non-stick cooking spray
1 cup finely shredded reduced-fat swiss cheese
1 large red bell pepper (roasted, seeded and torn into thin strips)
2 large ripe tomatoes, cored and sliced
½ teaspoon red pepper flakes
½ teaspoon dried oregano
½ teaspoon sea salt
Freshly ground black pepper
Method
Preheat oven to 350 degrees.
Cut the bread into ¾ inch thick slices.
Rub both sides with garlic then cut bread into ¾ inch cubes.
Lightly coat the inside of a 12-by-10 inch baking dish or skillet with nonstick cooking spray.
Place the bread cubes in a single even layer.
Sprinkle half the cheese over the bread.
Layer the bell pepper strips and tomato slices on top.
Pour the remaining cheese over the peppers and tomatoes.
Put the eggs and egg whites in a mixing bowl, beat them lightly.
Add the buttermilk, red pepper flakes, oregano, salt and pepper.
Beat until thoroughly combined.
Pour the egg mixture over the layered ingredients.
Bake the strata until it looks slightly puffed up and the top is golden brown -- 45 minutes to one hour.
Let it set at room temperature for at least 10 minutes before serving.