'Willy Wonka & the Chocolate Factory' director Mel Stuart dies at age 83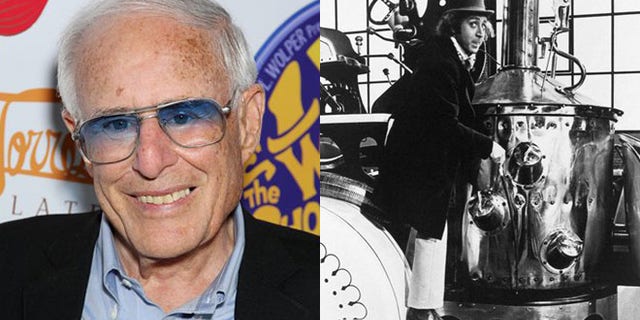 Mel Stuart, an award-winning documentarian who also directed "Willy Wonka & the Chocolate Factory," has died. He was 83.
His daughter, Madeline Stuart, said he died Thursday night of cancer at his home in Los Angeles.
During the 1960s and 1970s, Stuart was associated with David L. Wolper, with whom he established a base of West Coast documentary production at a time when New York filmmakers and TV networks' news divisions dominated the field.
Stuart's documentaries during those years include "The Making of the President 1960," for which he won an Emmy, as well as subsequent explorations of the campaigns in 1964 and 1968. Other programs were "The Rise and Fall of the Third Reich" and the Oscar-nominated "Four Days in November."
His groundbreaking 1973 film "Wattstax" focused on the Wattstax music festival of the previous year and Los Angeles' Watts community in the aftermath of the 1965 riots.
By 1980, Stuart was an independent producer and director whose credits include portraits for PBS' "American Masters" on artist Man Ray and the director Billy Wilder. He was executive producer of the 1980s ABC series "Ripley's Believe It or Not," whose host was Jack Palance.
Airing on PBS in 2005, "The Hobart Shakespeareans" was Stuart's profile of a teacher in inner-city Los Angeles whose fifth-grade class each year performed a play by William Shakespeare.
He produced or directed various dramas including "The Triangle Factory Fire Scandal," "Ruby and Oswald" and the 1981 TV film "Bill," starring Mickey Rooney and Dennis Quaid, which won a Golden Globe and a Peabody award.
The 1971 musical fantasy "Willy Wonka & the Chocolate Factory," starring Gene Wilder, was Stuart's response to a young reader of the Roald Dahl children's classic "Charlie and the Chocolate Factory." That fan was Stuart's daughter Madeline, who asked her dad to make a movie of the book she loved. With Wilder as Willy Wonka (and 11-year-old Madeline in a cameo role as a student in a classroom scene), it became an enduring family favorite.
Other features include Stuart's 1969 comedy-romance, "If It's Tuesday, This Must Be Belgium," starring Suzanne Pleshette and Ian McShane.
A New York native, Stuart attended New York University, where he set aside his early aspirations to be a composer in favor of a career in filmmaking.
Before joining forces with the Wolper Organization, he was a researcher for CBS News' 1950s documentary series, "The 20th Century," which was hosted and narrated by Walter Cronkite.
Besides his daughter, an interior designer, Stuart is survived by sons Andrew, a literary agent, and Peter, a filmmaker.