Willow Smith sparks controversy with 'topless' picture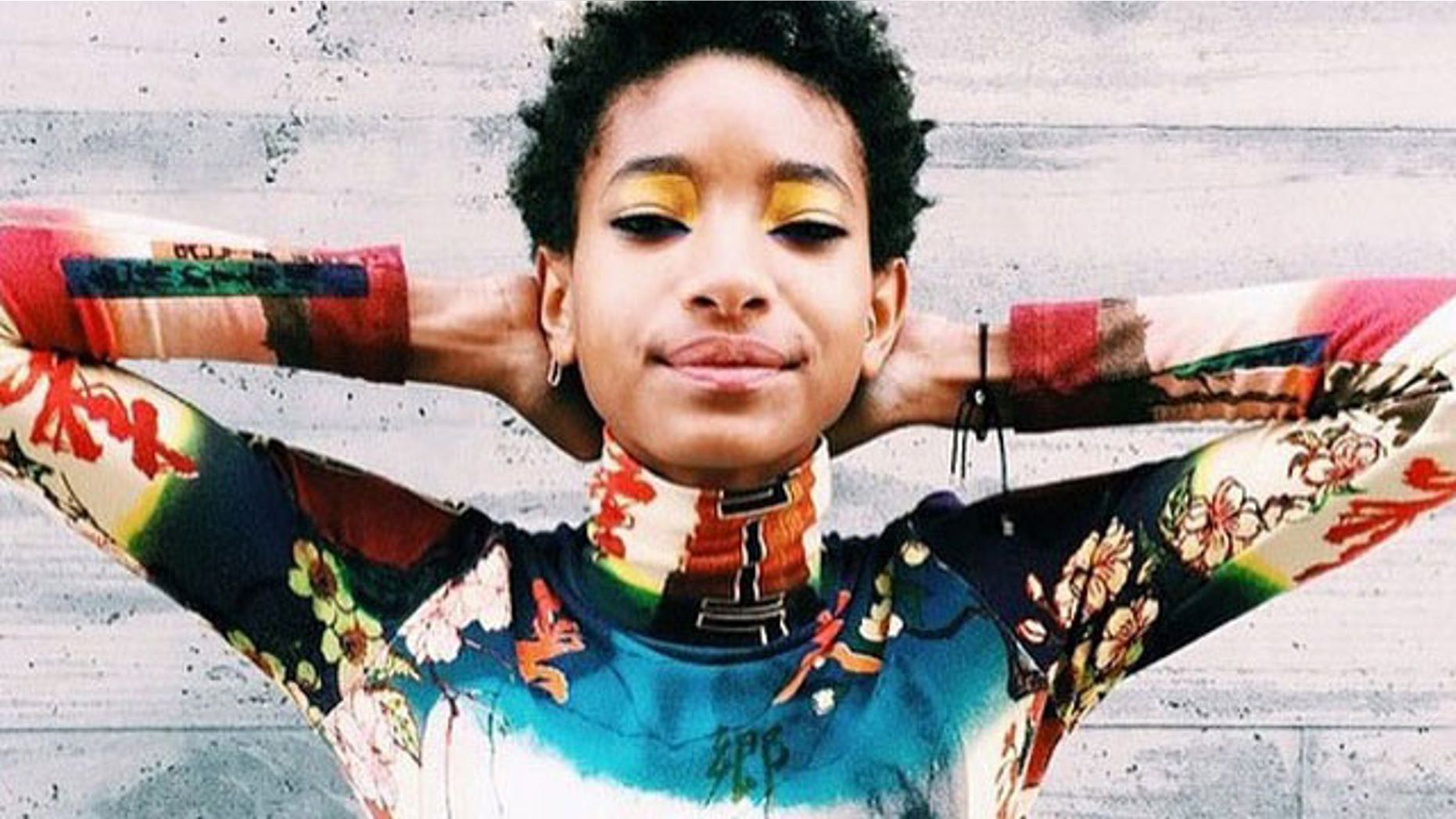 Willow Smith is stirring up controversy again.
On Wednesday, the 14-year-old daughter of Will and Jada Pinkett Smith posted a "topless" photo online. However the nudity in the photo isn't Willow's, rather it's an image on her turtleneck sweater.
Click here to see the fake topless pic 
The position of the nude image on the sweater is clearly intended to make it look, at first glance, as if the wearer were naked - or possibly wearing intricate body paint. But in reality, the underage singer wasn't showing any skin at all.
NEWS: The 11 Weirdest Things Willow and Jaden Smith Told 'The NY Times'
This hasn't stopped people from freaking out about the photo. The backlash against the post was strong enough to prompt Willow to delete the photo from her account, but the image has since been reposted by several accounts.
This isn't the first time the "Whip My Hair" singer has whipped up controversy. In May 2014, a photo surfaced online of Willow, then 13, lying in bed with a shirtless 20-year-old actor, Moises Arias.
While many thought the photo looked sexual in nature, Jada Pinkett Smith denied these claims, telling Us Weekly, "Here's the deal. There was nothing sexual about that picture or that situation… You guys are projecting your trash onto it."
In November, Willow and her brother Jaden, 16, made headlines for their bizarre interview with The New York Times Style publication T Magazine. During the Q&A, she made several interesting claims including, "There're no novels that I like to read so I write my own novels, and then I read them again," and, "This [reality] is a fragment of a holographic reality that a higher consciousness made."