Will Smith reveals his 14-year-old son Jaden wants to be emancipated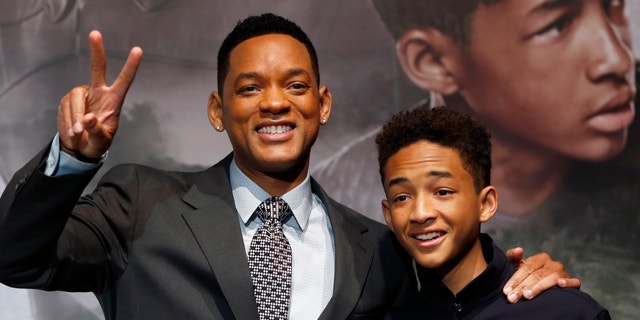 Will Smith was brought up by a military father who expected him to be seen and not heard.
But the upbringing that he and his wife Jada Pinkett Smith are giving their own children Jaden and Willow could hardly be more different.
They don't punish them, instead letting them make their own decisions. And actor son Jaden has decided that for his 15th birthday in July he would like the gift of FREEDOM from his parents — and to be able to live in a home of his own.
Will, 44, revealed to The Sun: "He says, 'Dad, I want to be emancipated.' I know if we do this, he can be an emancipated minor, because he really wants to have his own place, like ooh.
"That's the backlash. On the other side, if kids just want to have command of their lives, I understand."
He and Jaden are about to be seen together in their second film, sci-fi tale After Earth.
Click here for more from The Sun
What do you think of Jaden's birthday wish? Let us know by joining the conversation on our FOX 411 Facebook page.