Why Kesha lost in court to Dr. Luke, and what's next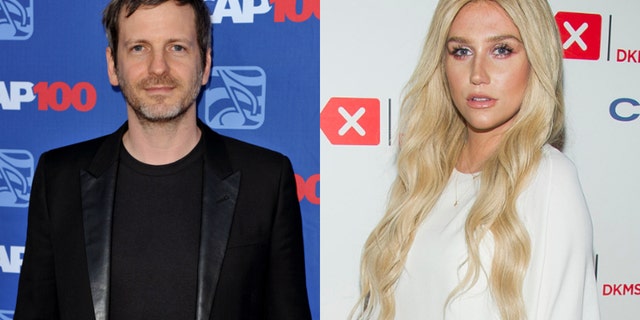 NEWYou can now listen to Fox News articles!
New York Supreme Court Justice Shirley Kornreich denied singer Kesha's request for a preliminary injunction last week that would have lifted her contract with Sony Records and freed her from working with her long-time producer Dr. Luke.
The singer claimed the producer abused her sexually, verbally and physically, and his behavior led to her eating disorders. Dr. Luke (Lukasz Gottwald) fired back with breach of contract and defamation claims.
Kesha has a big group of celebs on her side and seems to have to won in the court of public opinion.
But Dr. Luke is the one who won in actual court.
Former LA prosecutor Alan Jackson speculated how Justice Kornreich came to her decision.
Jackson wrote in an e-mail to FOX411: "She ignored the salacious and emotional nature of the allegations back and forth, and focused on the certain undisputed facts: 1) that Gottwald (Dr. Luke) spent tens of millions of dollars on Kesha's career; 2) that Kesha benefited from those significant efforts; and 3) that Kesha entered into an arm's length, 'typical' contract with Dr. Luke while she was represented by capable counsel."

Jackson believes the judge saw a simple contract dispute.

"For the court, the hair-raising allegations of sexual misconduct was just so much white noise—the injunction application was a contract dispute plain and simple."

When Justice Kornreich turned down the request, she also stated Kesha "is being given the opportunity to record."

In 2005, Dr. Luke discovered Kesha Sebert at the age of 18 and signed her to his label-Kemosabe Entertainment. In 2010, she released her first album under Dr. Luke's label and in 2014 she checked into rehab for an eating disorder. In October of that year she filed suit claiming Dr. Luke abused her for almost 10 years.

In court documents, Kesha claims, "Dr. Luke abused Ms. Sebert in order to destroy her self-confidence, self-image, and self-worth so that he could maintain complete control over her life and career."

The music producer's alleged behavior is detailed in the court documents.

"…Dr. Luke would boast and brag to Ms. Sebert about how he liked to take girls out on a first date, get them as drunk as possible, and [have sex with them]."

In the documents, Kesha claims the music producer gave her "sober pills," which she states were date rape drugs. She also details an alleged time when she was found naked in his bed and times when he supposedly threatened to destroy her and her family if she ever told anyone about his abusive behavior.

Dr. Luke took to Twitter Monday afternoon to tweet about the case.
Dr. Luke posted a screengrab of a TMZ article that includes quotes from a 2011 deposition Kesha gave.
Earlier in the day, Dr. Luke's lawyer, Christine Lepera, released a statement further defending her client and praising Judge Kornreich for the ruling in Dr. Luke's favor.

"More significantly, the Court also noted multiple times that her vague abuse allegations were devoid of factual detail, and that there was no evidence, whether from doctors or anyone else, to support them," the statement read. "Tellingly, Kesha never reported any purported abuse or rape to any law enforcement authority, or even to Sony Music, and further swore under oath in another matter, while accompanied by her team of lawyers, that it never occurred."

Dr. Luke has worked with Avril Lavigne, Pink, Bon Jovi, Katy Perry and Miley Cyrus to name a few. Kelly Clarkson, who has worked with Dr. Luke, took to Twitter to show her support for Kesha.
Stars like Ariana Grande, Taylor Swift, Lorde and Lady Gaga have showed their support for the singer. Producers Jack Antonoff and Zedd also took to Twitter Monday to offer to produce music for Kesha.
In the case between Kesha and Dr. Luke, both sides are seeking unspecified damages. Dr. Luke and Sony have asked the judge to throw out many of Kesha's claims. Kornreich hasn't yet made those rulings.
The Associated Press contributed to this report.