Why Emma Watson won't take selfies with fans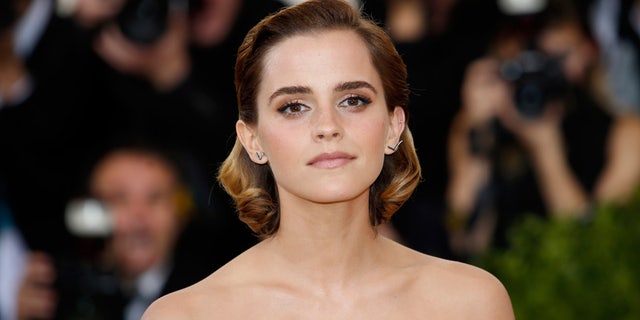 NEWYou can now listen to Fox News articles!
If you ever see Emma Watson on the street, avoid asking her for a selfie.
"For me, it's the difference between being able to have a life and not," explained the 26-year-old British actress, who first found fame as a child star on the "Harry Potter" film series, to Vanity Fair. She's featured as the cover girl for the magazine's March 2017 issue.
"If someone takes a photograph of me and posts it, within two seconds they've created a marker of exactly where I am within 10 meters. They can see what I'm wearing and who I'm with," said Watson. "They can see what I'm wearing and who I'm with. I just can't give that tracking data."
EMMA WATSON SAYS NEW 'BEAUTY AND THE BEAST' DIFFERS FROM ORIGINAL
However, the star of Disney's upcoming live action fairy tale film, "Beauty and the Beast" isn't completely opposed to offering an autograph or even a chat with fans.
"I'll say, 'I will sit here and answer every single Harry Potter fandom question you have, but I just can't do a picture,'" she said. "I have to carefully pick and choose my moment to interact. When am I a celebrity sighting versus when I am going to make someone's freakin' week? Children I don't say no to, for example."
Another thing Watson won't share is the identity of her new beau.
"I've noticed, in Hollywood, who you're dating gets tied up into your film promotion and becomes part of the performance and the circus. I would hate anyone that I were with to feel like they were in any way part of a show or an act."
FOLLOW US ON FACEBOOK FOR MORE ENTERTAINMENT NEWS
Watson's relationship with the media isn't completely a shocker. The magazine revealed that when Watson enrolled at Brown University in 2009, she had a desire to give up acting and leave behind Hollywood.
"I was finding this fame thing was getting to a point of no return," she recalled. "I sensed if this was something I was ever going to step away from it was now or never."
However, it was Watson's love for performance and storytelling that kept her pursuing new roles in the same industry she was attempting to escape from.
"It dawned on me that this is what you're really signing up for," said Watson.