Who sang best Bond theme: Shirley Bassey or Adele?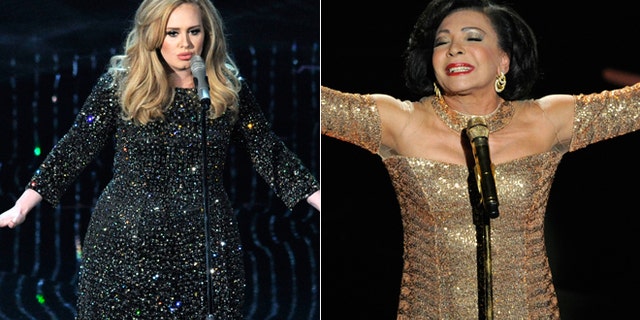 For all the sparkling young starlets and the edgy new host, it was none other than Dame Shirley Bassey who truly set the joint on fire early in the Oscar telecast.
The 76-year-old singer's rendition of the theme from "Goldfinger" -- or, as she sang so memorably, "GoldfinGAH" -- was a feel-good moment that won what was at the time the biggest ovation of the night.
Bassey, who recorded the song in the '60s to great acclaim, reprised it as part of the Academy's 50th anniversary tribute to the James Bond franchise.
On social networks, as people were debating vigorously how the telecast was going, there was no question as to how Bassey did: She was an unqualified hit.
Minutes after the performance, the singer and her song were trending on Twitter.
Adele performed her "Skyfall" theme about an hour later in the show, to much less applause. Indeed Adele often seemed buried in the mix, with the orchestra much louder than she. And she came up short on the last note, sounding flat.
Luckily for her the performance was not up for an Oscar, the song was, and it ended up winning for Best Original Song.
What do you think - Adele or Bassey for Best Bond Theme? Tell us on the FOX411 Facebook Page.