Who is winning the social media breakup war: Swift or Harris?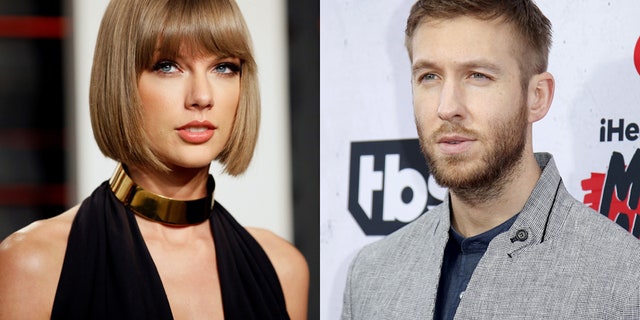 NEWYou can now listen to Fox News articles!
Calvin Harris waded into dangerous PR territory on Wednesday when he ranted against his ex, Taylor Swift. The couple had previous painted their breakup to be amicable, but Harris has now commented on Swift's new relationship, causing the Twitterverse to take sides. Who is winning the social media breakup war from a PR standpoint?
SiriusXM Radio personality Rich Davis told FOX411 the way Swift is parading around with Tom Hiddleston is not helping her image
"When an ex appears so happy so quick, it often looks pathetic," he said. "She may as well say 'I've never been happier.'"
Valerie Greenberg, executive editor at NaughtyGossip.com, is also Team Harris, but she questioned his decision to go public with the pair's breakup woes.
"Calvin wins for calling her out how he sees it. [But] why bring this to Twitter in the first place? Both parties need to be mature," Greenberg said.
John DeVore, editor-in-chief of Someecards.com, said he thinks Harris is winning the public breakup battle for now, but he believes Swift will win out in the long run.
Another social media expert agreed. Shannon Self, social media consultant and founder of @WeGotchYou, predicted Swift's huge social media following will benefit her during the breakup drama.
"Taylor's in a unique situation because of her massive number of followers (79.4 million to be exact)," Self told us. "Her brand is basically indestructible. The person with more followers always wins."
Harris is lagging way behind his ex-girlfriend with only 7.9 million followers.
The breakup drama is showing fans a new side to Swift, with many questioning if she is the good girl and role model she has always seemed to be. DeVore pointed out that Swift has always been known to put expose her past relationship drama with her music.
"She has always been about drama," DeVore said. "This current craziness is just more of the same. Only this time she's the highest paid celebrity in the United States and only has down to go."
Davis suggested this rough breakup could humanize the starlet.
"Most girls go through a break up and the most they could do is pretend to look happy on Facebook. She has a much bigger outlet. In cases like this, it could expose her. We are just witnessing regular digs between exes on the biggest scale ever," said Davis. "A lot of people like to think of her as a perfect little angel as we know no one is."