Which Late Night Host Needs to Quit?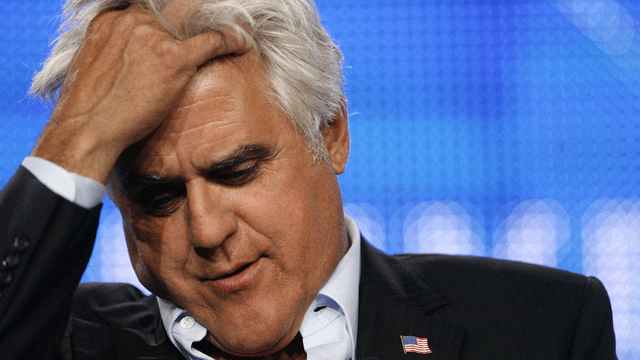 With all the talk of Conan vs. Leno vs. Letterman, we're starting to wonder: Do we really need any of these guys?
Conan O'Brien made headlines for attracting a whopping 4.1 million viewers to the opening night of his new TBS show, "Conan," on Monday -- then quickly lost about a third of his audience. Sure, he beat Jay Leno's "Tonight Show" -- for one night.
But Leno has also been slipping. Last month, he briefly lost his normally healthy lead over David Letterman's "Late Show." Jimmy Kimmel, Craig Ferguson, and Jimmy Fallon are roughly tied -- and does anyone really stay up until 1:35 a.m. to watch Carson Daly? 
SODAHEAD SLIDESHOW: Which late night host do you think needs to quit?
Meanwhile, last month, Jon Stewart's "Daily Show" was the No. 1 late-night talk show among adults ages 18-49. This makes the "Daily Show" the first show that wasn't "The Tonight Show" or "The Late Show with David Letterman" to do so since at least 2000, according to Comedy Central.
Considering the popularity of the much-hipper Stewart and Stephen Colbert -- who managed to draw more than 200,000 people to a rally that wasn't really about anything -- we're wondering which late-night host needs to quit his day job?