'West Wing' reboot? Richard Schiff addresses rumors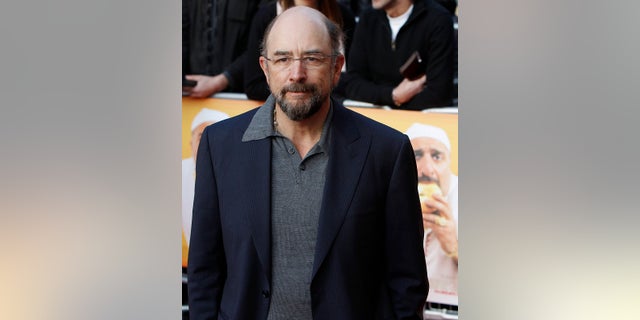 Actor Richard Schiff shed some light on rumors surrounding a reboot of the drama "The West Wing."
Schiff, who appeared on "Politicking with Larry King" on Wednesday, said he knows a lot the revival chatter, according to the New York Daily News.
"No, it's not necessarily coming. And I don't know in what form it's coming but I did have a particular idea that I spoke with Aaron (Sorkin) about, and to Tommy (Schlamme) about, and to Peter Roth about," Schiff told King. "And I love my idea. I don't know if that's going to happen."
LEAH REMINI CLAIMS SHE CAN'T TALK TO ELISABETH MOSS ANYMORE
Schiff did not reveal much more about his pitch to Sorkin, aside from saying that he thinks the story would take place outside of the White House.
"I don't think a 'West Wing' reboot in the White House makes any kind of sense right now. So, I think some other form of it," Schiff said.
Schiff said he would be interested in reprising his role as Toby Ziegler, the White House communications director on the show.
NBC Entertainment chairman Bob Greenblatt told Deadline in an interview last week that he was open to a reboot of "The West Wing."
"I keep saying to (Sorkin), 'Do you want to do 'The West Wing' again, wouldn't it be great to do it?'" Greenblatt told Deadline.
ARNOLD SCHWARZENEGGER CONFIRMS ROLE IN 'TERMINATOR 6' BUT NOT AS T-800
"He says, 'You know I love that show and someday I'd love to revisit it, but it's not going to happen right now.'"
"The West Wing" ran from 1999-2006. The show earned 26 Emmy Awards. The political drama won the Emmy for "Outstanding Drama Series" four years in a row from 2000-2003. The show starred Martin Sheen, Bradley Whitford, Rob Lowe and Allison Janney.