Weinstein wanted $25M 'lifeline' from Netflix to save his own skin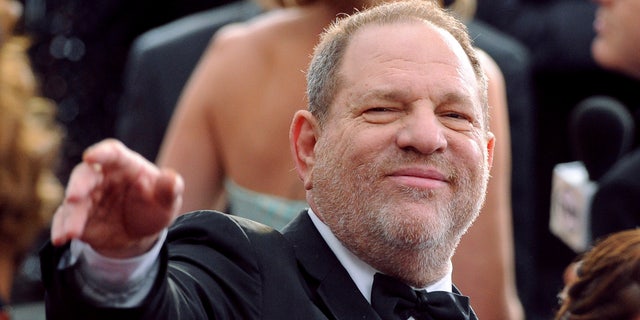 Disgraced movie mogul Harvey Weinstein was trying to raise $25 million from Netflix in a bid to save himself from his own sex scandal, weeks before it broke in the media, Page Six has exclusively learned.
Weinstein, aware that both the New York Times and Ronan Farrow were working on stories detailing his alleged sexual harassment and abuse of actresses and female employees, approached Netflix, seeking "emergency cash" — in hindsight, possibly "hush money" to save his own skin — but without revealing the exact reason for his need of a financial lifeline. Other Hollywood insiders said Weinstein was looking to sell the rights to part of his movie catalog in exchange for around $25 million.
While Weinstein had enjoyed a cozy relationship with the streaming service before his scandal broke — Netflix put out Weinstein's UK import "Peaky Blinders" and one of the most expensive shows in Netflix history, "Marco Polo" — he was refused a deal by Netflix execs.
A source told Page Six, "Clearly Harvey didn't go to Netflix saying he needed 'hush money.' He put it into a business context, saying he was looking to sell the rights to parts of his catalog. But they were wise to decline." As revealed by Farrow, Weinstein is believed to have spent a fortune on lawyers and Mossad-trained investigators in a failed attempt to discredit his accusers. A second source added, "It wasn't just Netflix that Harvey went to for money, it was a number of different companies." It's not known if he'd sought approval from the Weinstein Co. board ahead of this move.
The Post exclusively revealed that Manhattan District Attorney Cyrus Vance is looking into whether Weinstein paid hush money to his accusers using funds embezzled from the Weinstein Co. — which fired him in October — or his former firm Miramax to buy his accusers' silence.
When asked about his Netflix request, reps for Weinstein said, "Untrue. Nonsense." Netflix — which has downplayed its relationship with Weinstein — declined to comment.
This story originally appeared in Page Six.