Was pervy Matt Lauer actually keeping viewers away from NBC's 'Today' show?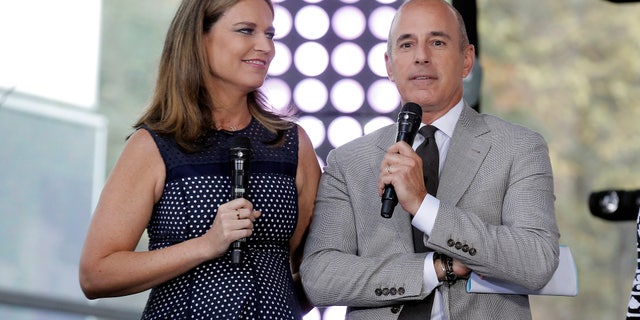 NEWYou can now listen to Fox News articles!
NBC's "Today" show has seen a surprise spike in ratings since Matt Lauer was fired on Nov. 28, and while many assume that viewers are just tuning in temporarily to watch the train wreck, a growing number of industry insiders are wondering if for years, the $25 million star was actually turning viewers away.
"Women never forgave Matt for what he did to Ann [Curry] five years ago. We're now realizing that he was dragging down "Today's" ratings ever since. He wasn't key to their ratings. He was actually actively hurting their ratings," a TV executive at a rival network told Fox News.
Embattled NBC News chairman Andy Lack has been under fire for refusing to launch an independent investigation into who knew about Lauer's inappropriate behavior, and there is growing speculation that he and his deputy, Noah Oppenheim, could soon be out of jobs themselves over the Lauer fiasco. But it seems Lack may have actually fallen forward when he was forced to show his biggest star (and close friend) the exit.
Industry observers are comparing this moment to the exit of Bryan Gumbel from "Today" in 1997. Gumbel had been mired in public controversies -- including a famously leaked internal memo in which he cruelly critiqued fellow staffers -- and the feuding and sniping had become a drag on the hosts' chemistry.
Gumbel's exit didn't hurt the show's ratings one bit and the new regime continued a winning streak that started in 1995 and wasn't broken until 2012. Ironically, it was Lauer who replaced Gumbel in the chair.
But then came what's now known as "the Ann Curry debacle" with Lauer as alleged culprit. The "Today" show was passed in the ratings by ABC's "Good Morning America" in 2012 after NBC fired Curry, whose tearful on-air departure was a disastrous moment for the iconic program.
Curry's exit had been preceded by months of Lauer sulking and exhibiting body language on camera that indicated he disliked Curry, who was enormously popular with a number of core "Today" fans -- and during her on-camera goodbye, Lauer attempted to kiss Curry on the cheek. She flinched, cringing away. The public widely blamed Lauer for bullying Curry out of her job.
The "Today" show ratings cratered right after Curry's departure, and never fully recovered.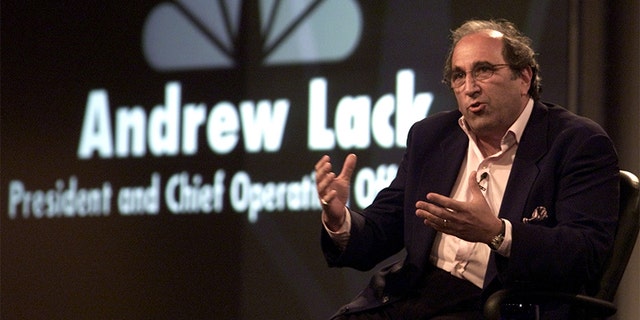 "Matt did enormous damage to the show from how he treated Ann, and from how they let him totally control the show after he got her fired. It became all about him and people sucking up to him," a "Today" staffer told Fox News.
TheWrap Senior TV Reporter Tony Maglio recently examined Lauer's Q Score and the results show that the now-disgraced host wasn't particularly liked. Lauer had a Positive Q Score of 11, according to Maglio.
"That's a full six points below the average for a host, and is generally not great," Maglio wrote. "Lauer's rating means of the large percentage of people who recognized him on the Q Score Company's survey, just 11 percent said he was among their favorite public personalities."
Lauer's bad influence on the program extended beyond his unpopularity with viewers, according to NBC insiders. They told Fox News that ever since he engineered Curry's ouster and signed a new contract in 2012, NBC management, including NBC Universal boss Steve Burke, had given Lauer absolute control over "Today," including control over programming decisions, down to the minutiae of what stories would be covered every morning on the program.
The absolute power that Burke gave Lauer at NBC also may have created the atmosphere that strongly discouraged NBC staffers from reporting Lauer's alleged sexual improprieties. Burke's installation in 2015 of Lack, a detached executive who was such close friends with Lauer that they reportedly vacationed together, only made the situation worse, industry insiders said.
Since Lauer was fired for inappropriate sexual behavior, "Today" has been the most-watched morning show for back-to-back weeks, marking the first time in nearly a year that it beat "GMA" in both viewers and the key demo in consecutive weeks, according to TVNewser.
Lauer was believed to be the highest paid personality in TV news, reportedly earning $25 million per year. NBC even paid for him – at least for a time – to be helicoptered back and forth every weekend to Manhattan from his estate in New York's exclusive Hamptons area on Long Island. At the time of his fall, Lauer exercised absolute power over the "Today" show and, through his close friend Lack, over the rest of NBC News.
With Lauer's fall and the similarly disgraceful fall of Brian Williams in 2015, NBC News now has no major stars on air, and its producers now have full control of programming and personnel decisions. CBS News, similarly, now has no major stars in positions of power with the firing of Scott Pelley from the "Evening News" — reportedly for demanding too much money — and of Charlie Rose from "This Morning" -- for alleged sexual harassment. Beleaguered ABC News remains the outlier, with two hosts, George Stephanopoulos and Robin Roberts, still making eight-figure incomes.
It will be interesting to see what happens to Lack if "Today" continues to thrive without Lauer, as the network would be on the hook for wasting roughly $100 million since the Curry debacle on an anchor that was driving away viewers.
Lack, who denies any knowledge of Lauer's laundry list of alleged misconduct, signed the now-disgraced Lauer to an extension in 2016. He also was behind the hiring of former Fox News host Megyn Kelly for a reported $23 million a year.