Warren Beatty denies sleeping with 12,755 women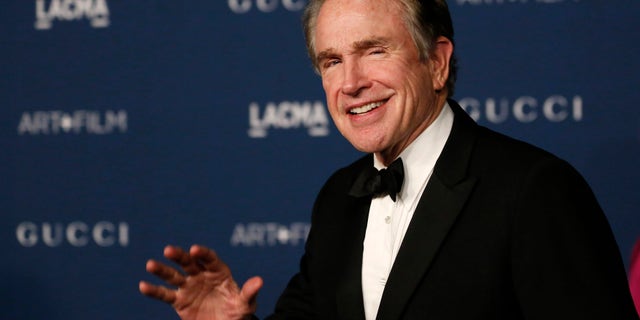 NEWYou can now listen to Fox News articles!
You can call Warren Beatty all sorts of things, like actor or director — just don't call him a "manslut."
In his first interview in nearly two decades, the actor made clear that reports that he's bedded some 12,775 women during his 79 years are wildly exaggerated.
"Think about it, sleeping with 12,775 people," the Hollywood legend recently told Judith Newman in AARP the Magazine. "That would mean not just that there were multiple people a day, but that there was no repetition."
The number was first attached to Beatty because of Peter Biskind's 2010 biography of the "Bonnie and Clyde" actor, "Star."
"12,775 women, give or take, a figure that does not include daytime quickies, drive-bys, casual gropings, stolen kisses and so on," the author deduced in the book.
While Beatty inferred the number of notches on his bedpost is a less eye-popping figure, he didn't quite play down his reputation as a ladies' man. And he also explained why he was able to remain so beloved.
"Look, I never misled anyone," he told the magazine. "And … and I'm a nice guy."
But Beatty, who married Annette Bening in 1992, admits that waiting until his mid-50s to settle down means his romantic past isn't exactly a short one.
"I waited a long time to be married," he said. "When you don't get married until you're 54 … well, as Arthur Miller said, 'It comes with the territory.'"
"Rules Don't Apply," Beatty's first movie in 18 years, is due out in November. In addition to writing and directing the film, he also stars in it as Howard Hughes.
This article originally appeared in the New York Post's Page Six.