War veterans furious after Winston Churchill birthplace turned into Nazi headquarters for new 'Transformers' film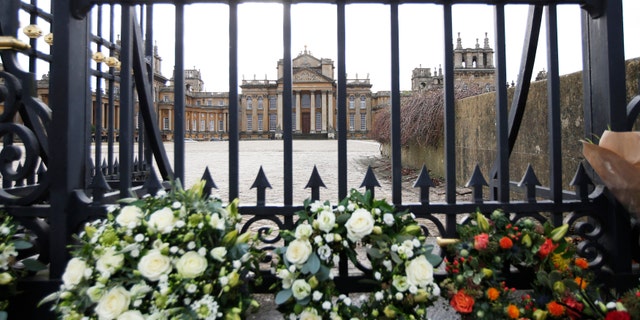 NEWYou can now listen to Fox News articles!
Furious war veterans hit back last night after a Nazi invasion was filmed for the upcoming "Transformers" movie at Sir Winston Churchill's birthplace.
They attacked film makers for turning historic Blenheim Palace into headquarters for Hitler.
Huge swastika flags were draped from the mansion, where Britain's wartime PM was born.
Actors dressed as storm troopers from the Fuhrer's feared SS strutted up the entrance steps.
They were shooting Hollywood's fifth "Transformers" film "The Last Knight" on Wednesday evening.
Close by were a Panzer tank, a German anti-aircraft gun, Mercedes staff cars and ammo boxes stamped with eagle emblems.
Blenheim Palace would not confirm whether it knew the nature of the script beforehand but film insiders said it was "inconceivable" that it would be kept in the dark.
Tony Hayes, of Veteran's Association UK, said those left who fought in World War Two "will be appalled by this."
Ex-commander of British forces in Afghanistan, Colonel Richard Kemp, said: "I know its a film, but it's symbolically disrespectful to Churchill. He will be turning in his grave."
The current 12th Duke of Marlborough Jamie Spencer-Churchill, 60, lives at the stately home in Woodstock, Oxfordshire — though he almost did not inherit the title over a shameful junkie past.
Staff Teusday claimed he was not in residence.
He is on a board of trustees that hires the palace out to help with running and repair costs.
Experts estimate the fortnight's shoot is worth around $13,000 per day.
The movie is thought to be based on a successful Nazi plot to invade Britain.
Yesterday the swastikas were removed and military hardware hidden before visitors arrived.
Transformers films are made by LA company di Bonaventura Pictures. Filming at Blenheim is being handled by UK-based High Command Productions, which did not provide a comment.
This story originally appeared in The Sun.