War Stories: The Cast and Crew of 'Fury' on Their Intense New Movie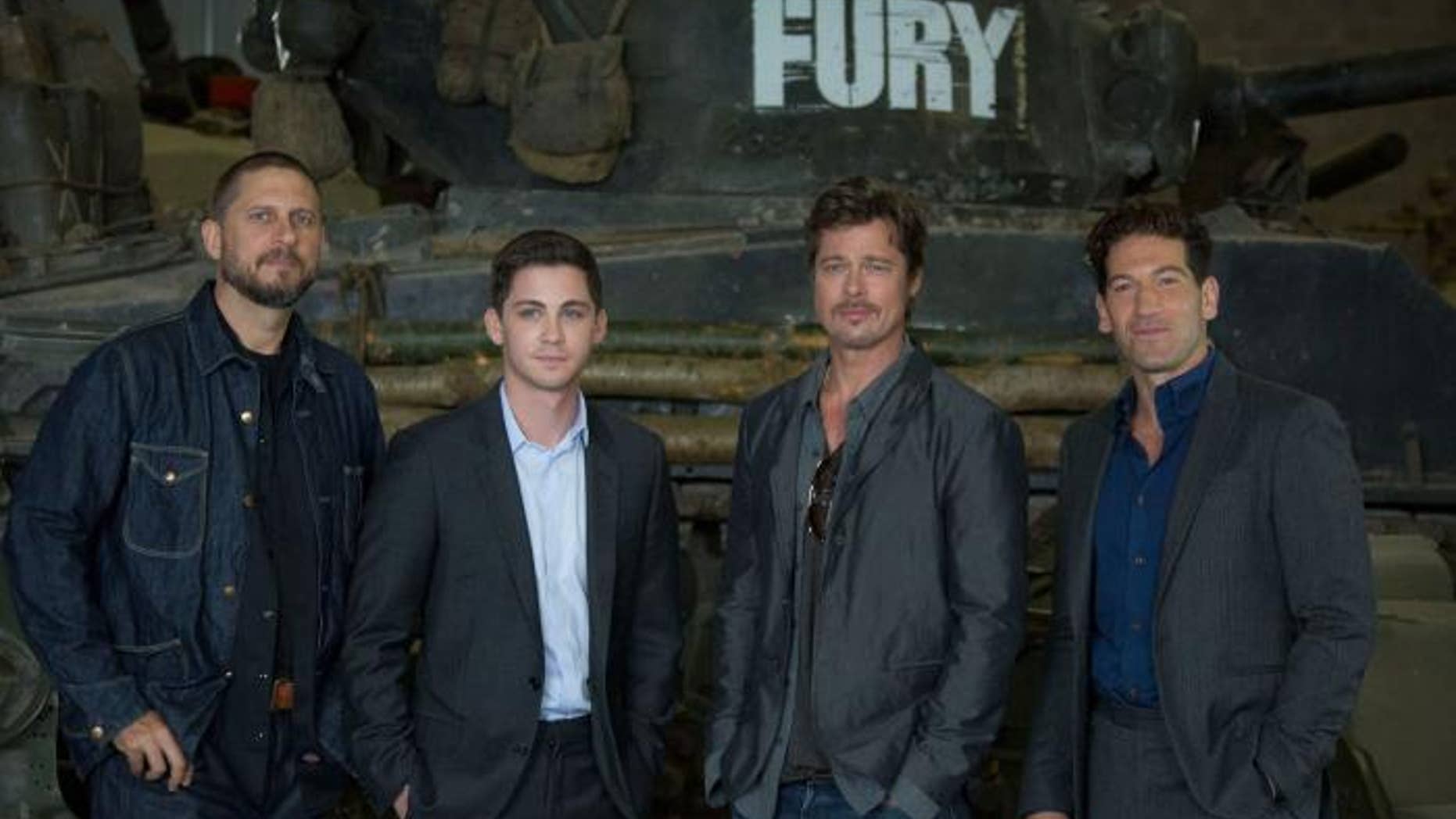 By now, you've no doubt seen commercials for "Fury," the new World War II movie about the U.S. Army's 2nd Armored Division behind enemy lines.
On the opening weekend of this sure-to-be-a-hit blockbuster film, FOX entertainment correspondent Michael Tammero got the chance to sit down with the film's director and a few of its stars for an inside look at the project.
"This movie isn't about a mission or a great battle; this movie is really about the guys," said director and U.S. veteran David Ayers. "It's about this family that inhabits and lives in this tank, and it's one of the first movies to really focus on the armored branch of the armed forces in World War II."
<p>&quot;I was just looking for a challenge,&quot; said Logan Lerman (&quot;The Perks of Being a Wallflower&quot;) about choosing to portray Private Norman Ellison. &quot;Something different, to push myself … this was definitely my most challenging role.&quot; <iframe class="foxvideo" src="http://video.imag.foxnews.com/v/video-embed.html?video_id=3845328810001&amp;autoplay=true">
Jon Bernthal ("The Walking Dead," "The Wolf of Wall Street") remembers how the cast actually went to boot camp to get into their characters' heads, too:  [fnivideo 471024229900]
"It's about men that go into battle and keep moving forward," he added. No matter how much brutality they witness, no matter how scared they are, they keep moving forward. This is a movie about heroicism."
Watch the videos above to hear more about "Fury," in theaters now.