'Virgin Territory:' MTV pushes the limit with reality show about losing it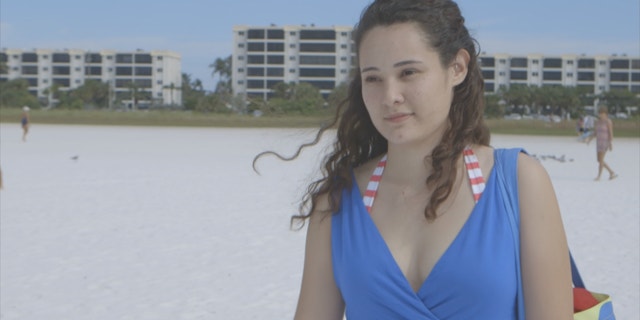 With shows like "16 and Pregnant" and "The Real World," MTV has become known for pushing the reality TV boundaries when it comes to shows that feature people talking openly about their sex lives. But their newest series, "Virgin Territory," is taking things to an even more intimate level.
The show follows 15 young adults, all between the ages of 18 to 23, who, for various reasons, are still virgins. During the course of the series, at least some of those featured will lose their virginity.
"Some of them are hanging on to their virginity and others are desperately trying to lose it," a description of the show on MTV's website explains.
The trailer for the series features some who are vocal about wanting to wait until marriage to have sex, and others who are bashful admitting to their friends they haven't done the deed yet. The first episode of the series follows Kyle, Lisa, Mikaela and Dominique. Two of them are hoping to lose their virginity sooner rather than later, while the other two are waiting until marriage to have sex.
The network says "Virgin Territory" will help facilitate important conversations among young people about safe sex and preventing pregnancy, according a press release about the series.
"MTV has a legacy of documenting the lives of young adults and openly talking about sex with thought-provoking programming such as 'True Life,' '16 and Pregnant' and 'Teen Mom,'" EVP Series Development & Head West Coast Unscripted for MTV Lauren Dolgen said in a statement. "Through our ongoing partnership with the National Campaign to Prevent Teen and Unplanned Pregnancy, MTV will continue this tradition by elevating the discussion of responsible sexual health to include the topic of virginity in a way that our audience might find surprising."
But the Parent's Television Council worries the show will cause more harm than good, said Melissa Henson, director of the organization's grassroots education and activism. Henson clarified she had yet to see an episode of the series and was basing her opinion on MTV's track record.
"Based on the way it's being advertised -- and let's face it based on MTV's history with their programming -- we're not anticipating that they are going to treat the subject [of virginity] respectfully," she said.
Henson added that she appreciated the series would include several young adults who are holding on to their virginity for religious reasons, as long as they are featured in a positive light and not portrayed as "social misfits."
"[It's] positive only if [MTV treats] it like a positive thing and if they can avoid the snark and the cynicism."
"Virgin Territory" premieres Wednesday, July 16 on MTV.