Video of Andy Dick grabbing Pamela Anderson's breasts at Comedy Central roast resurfaces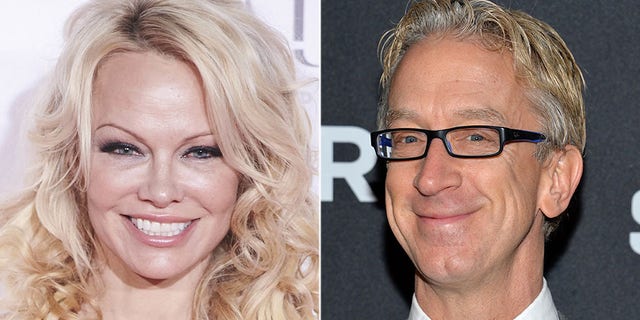 NEWYou can now listen to Fox News articles!
A 2005 video of Andy Dick grabbing Pamela Anderson's breasts during her Comedy Central roast resurfaced Thursday, days after the comedian was charged for allegedly groping a woman in Los Angeles.
Dick, 52, has come under scrutiny after he was charged earlier this week with misdemeanor sexual battery and misdemeanor simple battery after he allegedly groped a woman on April 5 while walking a sidewalk. The charges were filed on Wednesday.
In the Comedy Central video, Dick walked over to Anderson, pretending to be a plastic surgeon, and grabbed her breasts to show "how well-engineered they were."
ANDY DICK CHARGED WITH SEXUAL BATTERY FOR ALLEGEDLY GROPING WOMAN: REPORT
"This is all standard procedure," he told the audience as Anderson appeared stunned but attempted to laugh it off.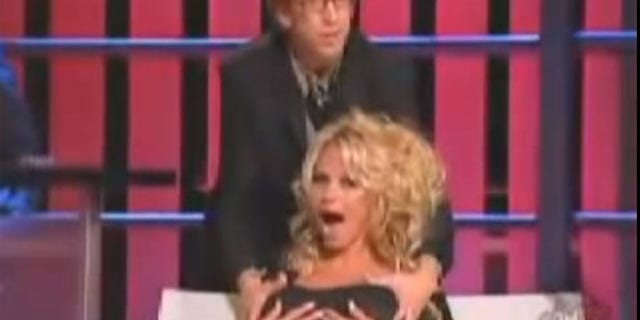 "Oh baby, I'm so sorry," rocker Courtney Love, who was on the roast panel, was heard saying.
"Don't worry, she can't feel any of this," Dick told the audience.
Anderson shot back, "I can so."
Dick also tried to grope Love but was slapped across the face by the rock star. He also imitated performing a sexual act on rock star Tommy Lee, Anderson's husband at the time.
Earlier this week, another resurfaced video from 2007 showed Dick rubbing Ivanka Trump's leg during an episode of "Jimmy Kimmel Live." Trump slapped Dick's hands while Kimmel was forced to get up and tell the actor to keep his hands to himself.
VIDEO OF ANDY DICK RUBBING IVANKA TRUMP'S LEG ON 'JIMMY KIMMEL LIVE' RESURFACES
"Andy, please don't," Kimmel said. "Donald Trump will kill both of us."
Kimmel said later in the show that Dick had to be dragged off the set.
Dick "was a little out of it," Kimmel told "Extra" after the incident. "He came out, he wanted a big, wet kiss. It was time for Andy to go, so I escorted him out by his feet."
Dick addressed the incident in December 2017, saying that he was "jokingly" escorted off the set by security.
"The time I 'groped' Trump's daughter, Ivanka, on Jimmy Kimmel Live. Her legs were sparkling, and I was trying to see if the glitter would wipe off. I also mistakenly thought she would date me. I was jokingly carried off by security. Is anybody going to carry Trump off? No joke. Confusing times," he wrote.
Dick has been arrested and sued over several groping accusations, including a 2010 incident involving a bouncer and patron at a West Virginia bar. Criminal charges were dismissed after Dick completed a pretrial diversion program. His arraignment date was slated for July 18.
Dick was best known for his long-running stint on NBC's "NewsRadio" and briefly had his own MTV program, "The Andy Dick Show."
Fox News' Ryan Gaydos and the Associated Press contributed to this report.