Victoria's Secret Bombshells Share Their Lingerie Secrets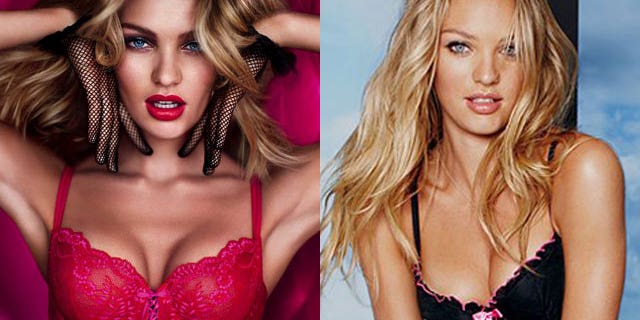 NEWYou can now listen to Fox News articles!
Forget the Angels.
Victoria's Secret has two new Bombshells!
Candice Swanepoel and Erin Heatherton shared some of their romantic secrets with FOX411.com on Tuesday, just in time for Valentine's Day.
One of Swanepoel's secrets?
"The first thing you need is the miraculous push up bra that I'm wearing right now," she told Fox411.com.
SLIDESHOW: Sexiest 'Wild at Heart' lingerie Valentine's Day items.
Indeed.
The two were at the Victoria's Secret store in New York City's swanky SoHo shopping district on Tuesday answering questions about love, romance, and the lingerie maker's new 'Wild at Heart' lingerie line.
SLIDESHOW: Victoria's Secret Model All-Stars!
"Men are a little shy during V-day, so if we get it out there what products are good, it's much easier for them," Swanepoel added.
Click our slideshow above for some of their favorite 'Wild at Heart' lingerie items for Valentine's Day, and watch the video for more advice from the sexy new Secret superstars.