Tyler, The Creator Wins Best New Artist VMA: Most Ridiculous Moonman Winner?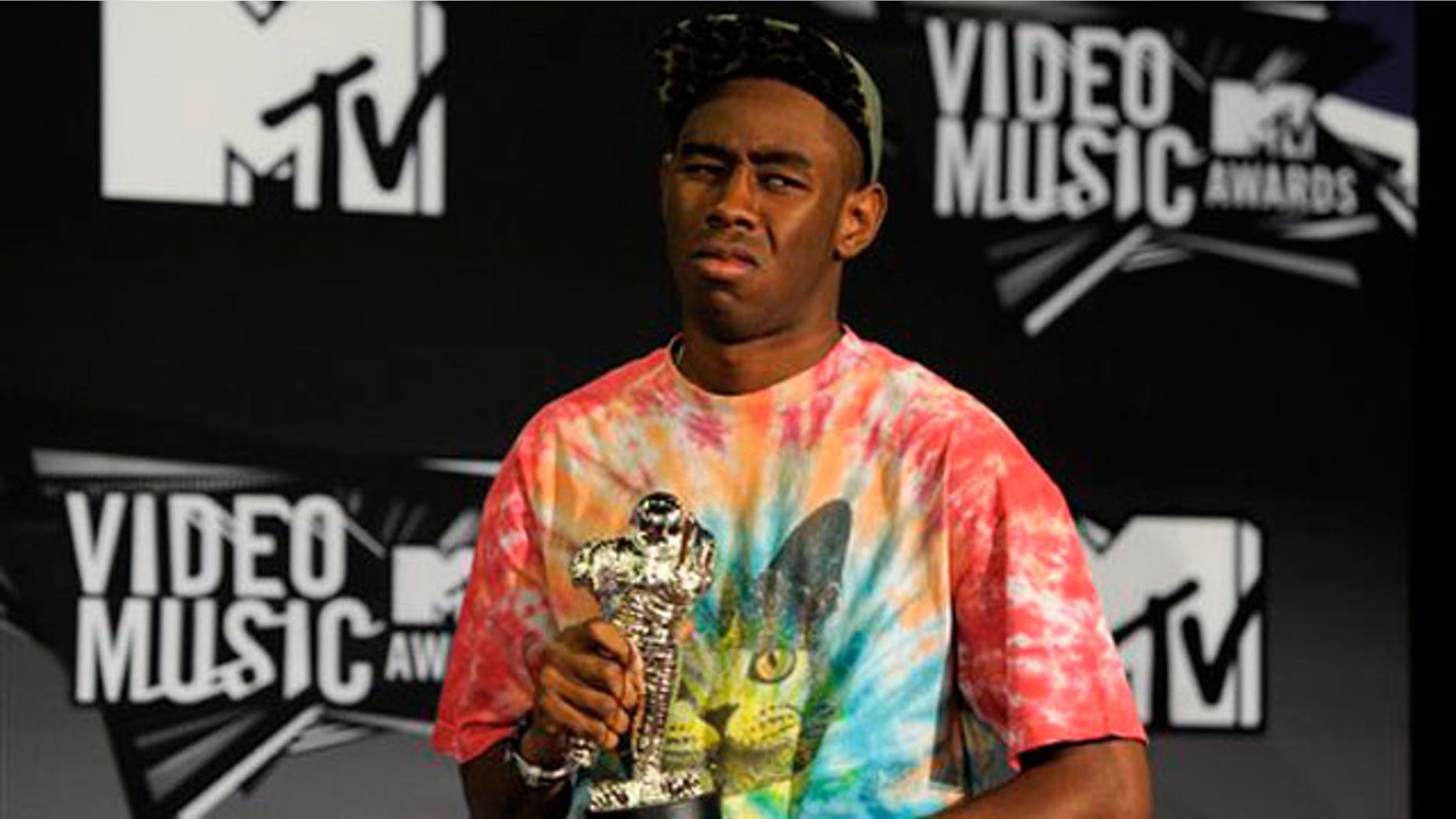 If you watched MTV's Video Music Awards on Sunday, you probably spent all night having dreams (nightmares?) of Lady Gaga in drag.
Whether or not you approved of her smoking, drinking, cursing male alter ego Jo Calderone, you can't deny that it was an ambitious, if slightly uneven, piece of performance art.
Oh yeah -- Gaga won a couple of VMAs while she was at it, too.
SODAHEAD SLIDESHOW: See the most ridiculous VMA winners.
But while Gaga's Best Female Video Moonman for "Born This Way" seemed more or less well-deserved, another major win had us scratching our heads: Tyler, The Creator won the Best New Artist Moonman for "Yonkers."
Two questions: Who is Tyler, The Creator, and have any of you heard the song "Yonkers"?
PHOTOS: See the latest celebrity pictures to hit the Internet.
We were also surprised that Britney Spears picked up a couple of awards -- we didn't even know she had a new song! And why do the Foo Fighters seem to clean up at every awards show, even though most of the kids at home watching barely remember the '90s?
From Gaga to Tyler to Britney, let us us know: Who was the most ridiculous VMA winner?