Twitter explains Rose McGowan's account suspension after Harvey Weinstein tweets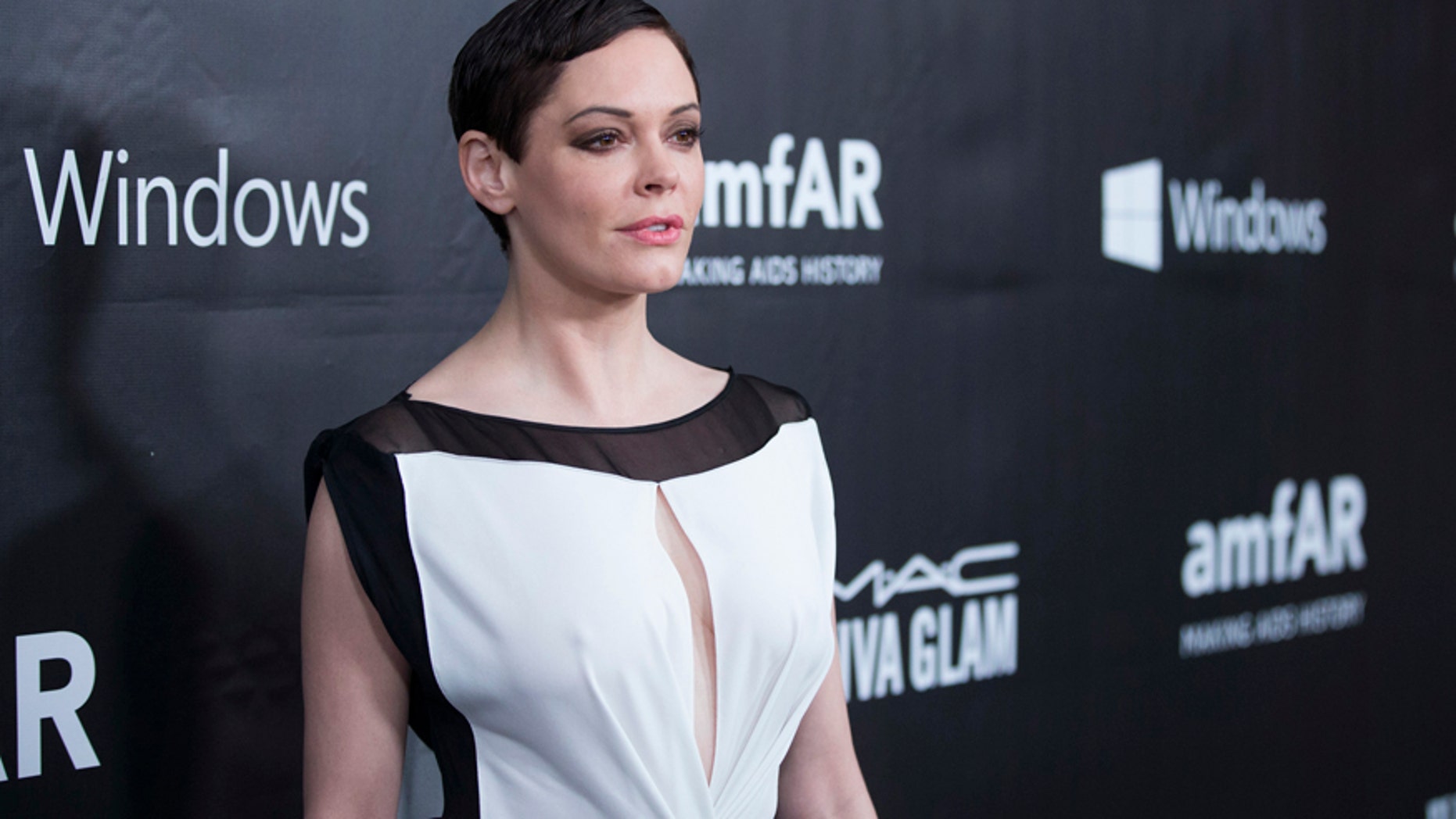 Twitter explained why it suspended Rose McGowan's account on Thursday hours after placing the temporary lock while the actress was speaking out against Harvey Weinstein and Ben Affleck over sexual assault allegations.
Twitter officials wrote in a series of tweets that they temporarily limited the account "because her tweets included a private phone number."
"We have been in touch with Ms. McGowan's team. We want to explain that her account was temporarily locked because one of her Tweets included a private phone number, which violates our Terms of Service," officials tweeted. "The Tweet was removed and her account has been unlocked. We will be clearer about these policies and decisions in the future."
The social media site said it "is proud to empower and support the voices" on the platform.
McGowan posted a screenshot of the message she received from Twitter Wednesday night saying administrators were "temporarily" limiting features on her account. Her Twitter page was not completely taken down as of Thursday morning.
She captioned the photo on Instagram: "TWITTER HAS SUSPENDED ME. THERE ARE POWERFUL FORCES AT WORK. BE MY VOICE. #ROSEARMY."
The screenshot stated McGowan could only send direct messages to users, but could not tweet, retweet or like other messages. The account would be restored in 12 hours after the suspension. Twitter limits accounts that violate its rules that prohibit copyright infringement, graphic content and "abusive behavior" such as harassing and threatening other users.
Many celebrities and fans, including Anthony Bourdain and Jamie Lee Curtis, showed their support for McGowan on Twitter and urged the site to lift the ban.
Bourdain tweeted: "Twitter! Unblock @rosemcgowan !"
"And now THIS? You allow Twitter freedom to our president but you silence a woman speaking out about sexual harassment? @rosemcgowan," Curtis said.
THE HARVEY WEINSTEIN MESS: WHAT DID PEOPLE KNOW AND WHEN DID THEY KNOW IT?
McGowan has remained vocal since the New York Times article revealed Weinstein paid off eight women who accused him of sexual harassment and assault. The actress said she was one of the women who settled with the Hollywood producer after a 1997 incident in a hotel room.
In recent tweets, McGowan denounced Hollywood A-listers who claimed they didn't know about Weinstein's alleged sexual assaults on women.
"All of you Hollywood 'A-list' golden boys are LIARS. We have just begun. #ROSEARMY," She tweeted on Tuesday.
HARVEY WEINSTEIN SEX SCANDAL: DETAILING THE ALLEGATIONS
She also told Ben Affleck to "f—k off" and called him a liar after he issued a statement condemning Weinstein. In a tweet hours before her account was suspended, she also called Weinstein's brother, Bob Weinstein, knew about the incidents.
Weinstein headed to Arizona to check into a rehab center as the fallout over her the sexual assault allegations continued. More actresses, including Gwyneth Paltrow and Cara Delevingne, have come out saying the fallen movie mogul sexually harassed or sexually assaulted them in a past encounter.