Trump Sure Can't Pick 'Em! 'Apprentice' Winners' Sorry Track Record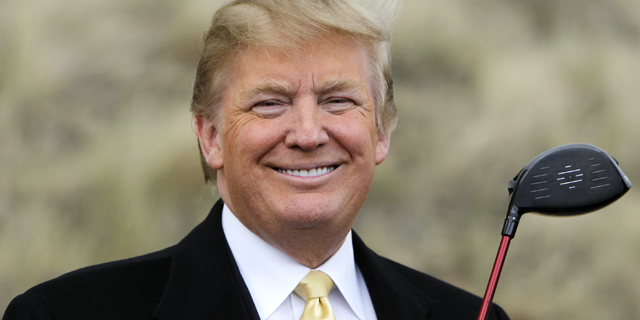 If he were judged solely on his track record as host of "The Apprentice," Donald Trump would fire Donald Trump.
When you look at the roster of former "Apprentice" winners, it appears The Donald is better at choosing future reality show hosts and camera chasers than he is at finding people who can actually run companies.
For the past several seasons, the show's contestants have been celebrities competing for charity donations. But with this season's competition featuring unemployed "civilians" actually looking for a job with one of Trump's businesses, FOX411.com took a look at the successes and failures of past champs.
Most turned out to be chumps.
The winner of Season One, Bill Rancic, became a celebrity in his own right by marrying a celebrity, E! host Giuliana Rancic. Today, Rancic is a sometime real estate developer who focuses mainly on his reality television career, public speaking and being the less famous half of a celebrity couple.
Kelly Perdew won Season Two, but rather than managing the construction of Trump Place on Manhattan's Upper West Side, he was relegated to promoting the building and Trump Ice, Trump's short-lived brand of bottled water. But Perdew now is the CEO of Rotohog.com, a fantasy sports network, making him arguably one of the most successful winners.
Real estate broker Kendra Todd won Season Three and was the first woman to win. She opted to oversee progress at the Palm Beach Mansion in Florida, but it's unclear how long she stayed with the organization. She later co-authored a book, appeared in an infomercial for Billy Blanks' Tae-bo exercise program and became a host of an HGTV cable show entitled, "My House is Worth What?" which helps homeowners figure out their home's market value. (These days, not much.)
Dr. Randal Pickett, winner of Season Four, was a Rhodes scholar who held five academic degrees before he competed on the show. In selecting Pickett, Trump declared, "Rarely have I seen a leader as good as you, and you lead through niceness." But rather than pursuing a business career after his win, the good doctor veered into politics, co-chairing Newark Mayor Corey Booker's transition team.
Season Five's Sean Yazbeck went on to host a show about former reality stars,"Reality Trailblazers," on the TV Guide Channel, and Season Six winner Stefanie Schaeffer now hosts "Know Your Rights TV," a legal webcast. The show describes Schaeffer as the "hottest, smartest lawyer on the Web" (in that order).
So what gives? Why do the accomplishments of six of Trump's hand-picked leaders of the future resemble those of a "Survivor" cast?
"You don't go on that show if you aren't looking for attention and celebrity status," explained Matt Delzell, a marketing account director with Davie Brown Talent, a branding and marketing firm that negotiates celebrity licensing deals. "Donald Trump knows that if he picks a media-grabbing person to win, it just means more media for him. And he's never shunned away from the camera."
Indeed, Trump excels at picking people who will do pretty much anything to hold on to their 15 minutes of fame, experts say.
"It's prime time entertainment," says Nelson Gayton, executive eirector and senior lecturer at the Center for Managing Enterprises in Media, Entertainment, and Sports at UCLA's Anderson School of Management. "I have to believe that ratings are much higher with 'characters' taking precedence over good business people."
Donald Trump did not respond to a request for comment.