'Total Bellas' Brie and Nikki reveal a troubling family secret
Fans were rocked by a family secret that was shared on the the Season 2 premiere of E's! "Total Bellas."
Nikki Bella was blindsided to learn her brother J.J. and his wife Lauren, who just had a baby, Vivienne, were taking time away from their marriage.
"Lauren and I are just really on the rocks right now. I had to move out for a little bit just to get some separation," he told Nikki.
The WWE superstar responded, "I'm just really, really shocked right now. I don't even know what to think."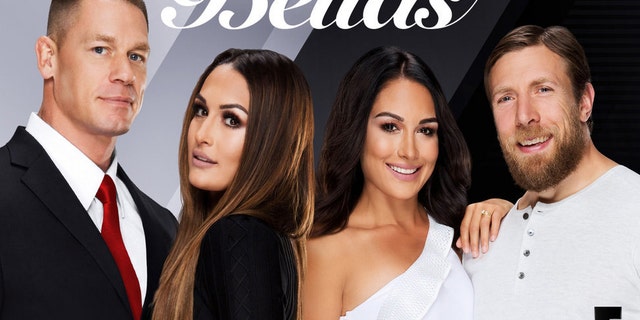 While the Bella family dealt with one issue, another situation came to a head when Brie confronted her twin sister, Nikki, about her boyfriend John Cena's absence from family events threatening that she would not let her daughter call John uncle.
But all was resolved when Cena surprised the wrestling stars for a family dinner.
Brie ate crow saying, "I gave him a lot of s--t. I gave him a lot. But this is a really big step for him. He's becoming closer to our family, which truly means so much to all of us."
She told Cena "I honestly can't wait for [Birdie] to call you [uncle]."