Tori removes Dean's name from Twitter account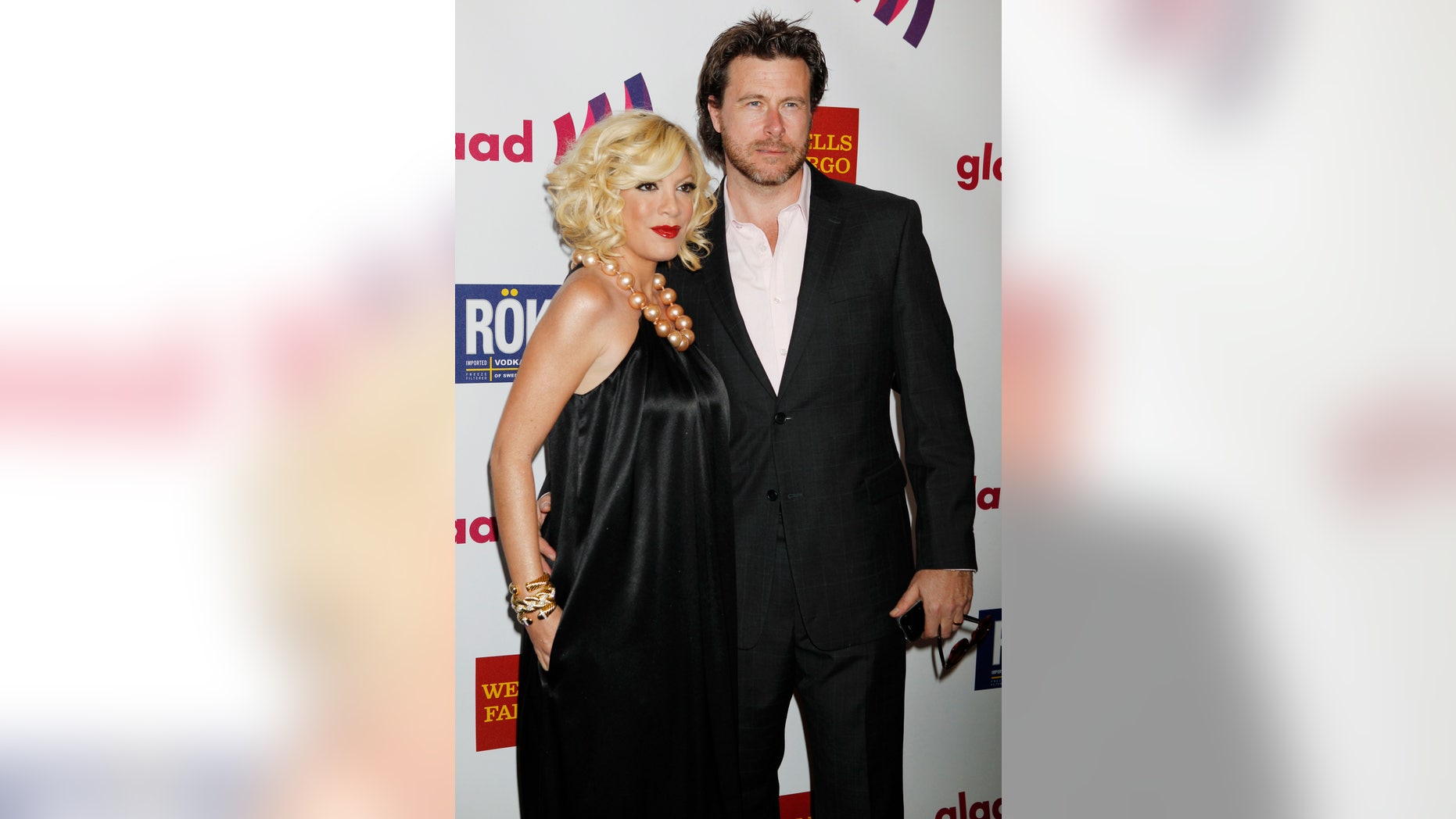 Is this a sign of things to come? Following admissions of infidelity and highly publicized fights on the reality show "True Tori," Tori Spelling has abruptly deleted her husband's name from her Twitter handle, changing it from @ToriandDean to @ToriSpelling. She's also done the same thing with her Instagram account reports Rob Shuter.
The controversial series had cameras trailing the pair after it was confirmed that Spelling's husband, Dean McDermott had had an affair with 28-year-old Emily Goodhand while he was in Canada promoting his role as the host of "Chopped Canada."
Highly personal subjects were revealed including Dean admitting he had contemplated suicide while Tori wept that she could never give her husband "enough sex."
Yet on a recent appearance on "Good Morning America" to promote her new show "Mystery Girls," Spelling insisted that her eight year marriage was doing well.
"Things are getting better," she claimed. "You know, life is always a work in progress and our relationship is one as well, but we are moving in the right direction."
E! News reports that a source says the Twitter change does not mean that there's more trouble for the pair.
"It's not a statement about her relationship with Dean," the source said. "She's focusing on Mystery Girls right now so she wanted the Twitter handle to just be her."
"The situation with Dean is the same," the insider continued. "They are still working on their marriage. She's very committed to her family and is trying to keep it together."