Tom Brady panned for new 'fauxhawk' hairstyle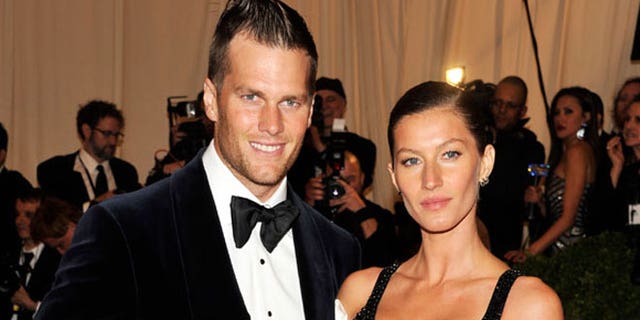 NEWYou can now listen to Fox News articles!
NFL star Tom Brady is taking some heat for his latest hairstyle, which he debuted on the red carpet of the Met Costume Institute Gala in New York Monday night.
Brady sported a slicked-back hairdo that crescendoed into a peak on one side of his head, dubbed a "Pompa-Hawk" by TMZ and a "Fauxhawk" by critics on Twitter.
The 34-year-old attended the swanky soiree Monday night alongside his supermodel wife Gisele Bundchen, 31, who wore a black Givenchy gown.
"Tom Brady's new haircut. Oh dear god," one Twitter user wrote about the New England Patriots quarterback's coiffure.
"I want to defend Brady ... but I'm at a loss," local Boston reporter Tim Caputo tweeted about the football player's avant-garde hairdo.
Brady has made headlines for his hair in the past, debuting a Justin Bieber-like mop hairstyle in October 2010. He let his hair grow out for much of 2011 but returned to a more close-cropped look in September 2011.
"I don't take it too seriously," Brady told Women's Wear Daily last September when asked about the scrutiny over his hair. "I just like to change it up."