Tim Allen 'overwhelmed' by fans' push to bring back 'Last Man Standing' after 'Roseanne' backlash
Tim Allen is feeling inspired by fans who have recently begun petitioning again for a "Last Man Standing" revival.

"Last Man Standing" fans called on ABC to bring back Allen's show after Roseanne Barr revealed on Monday her sitcom character is a Trump supporter in the upcoming "Roseanne" reboot headed to the network. Allen's show famously featured conservative values and many speculated that was the reason behind its cancellation.
"The support from all the fans to bring back 'Last Man Standing' is truly overwhelming to me and so appreciated," Allen told Fox News exclusively. "I, along with the talented writers, wonderful crew and terrific actors would definitely entertain the idea of bringing the show back as there is so much gas left in the tank, more to be said, and laughs to be had."
ROSEANNE BARR DEFENDS TRUMP, SAYS SITCOM WILL TACKLE POLITICS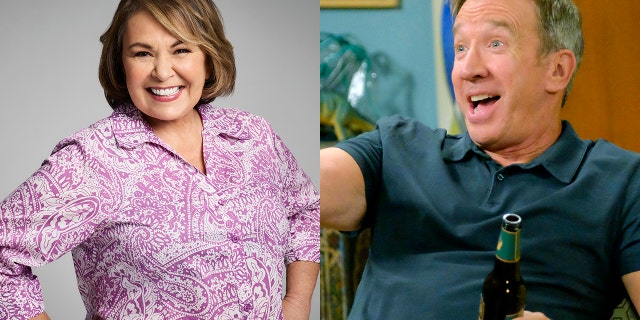 The 64-year-old told us his fans' recent push to revive "Last Man Standing" has given him hope that the show could make a comeback.
"I know fans would love nothing more than for us to take the cover off, fire up the engine, back this car out of the garage and get it back on the highway, full-throttle," Allen said. "My sentiment sits in the front seat beside you."
Allen, a conservative himself who has voiced his support for President Trump, played Mike Baxter, who is also politically conservative, on the show -- which was canceled in May 2017 despite its high ratings.
"Last Man Standing" has been praised for being one of the few shows that appeal to a conservative viewership and ABC vehemently denied it gave the show the boot over its politics.
TIM ALLEN 'STUNNED AND BLINDSIDED' BY 'LAST MAN STANDING' CANCELLATION'
In May 2017, the network revealed that it would not be renewing "Last Man Standing" for a seventh season. The sixth -- and final -- season of the show, which skews more toward a blue-collar audience, was the network's second most-watched comedy with 8.1 million views, behind only the seemingly untouchable "Modern Family," which scored 8.7 million in the same year.
"Stunned and blindsided by the network I called home for the last six years," Allen wrote on Twitter at the time.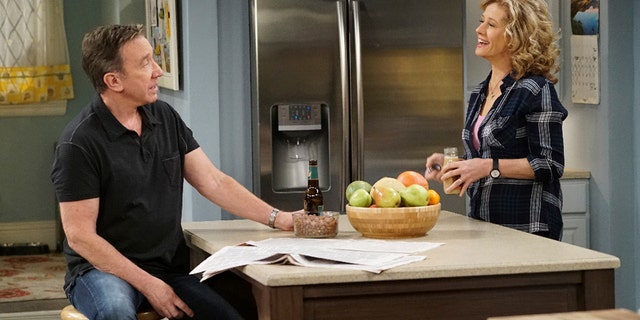 The former "Home Improvement" star has been open about his conservative-leaning politics in the past. Allen told Jimmy Kimmel in March that living in Hollywood right now is akin to Nazi Germany.
"You gotta be real careful around here," Allen noted. "You get beat up if you don't believe what everybody else believes. This is like '30s Germany."