Tiger Woods dating Lindsey Vonn, reports say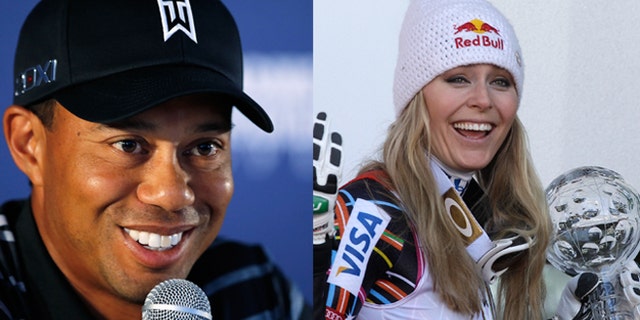 Has Tiger Woods finally found his match?

The golf star is dating Olympic skier Lindsey Vonn, according to reports.

The pair has been an item since November, and they recently went on a romantic trip together to Antigua.

"They met through the ski community, because Tiger is an active skier," a source told The Hollywood Reporter. "Lindsey has been teaching Tiger's kids Sam and Charlie how to ski."

Another source told Star magazine the pair was getting serious, even though they don't get to spend that much time together.

"Their busy schedules mean they don't get a lot of time together, but they constantly talk on the phone," the source said.

Woods was previously married to Elin Nordegren, but back in 2009 he was exposed for his serial cheating.

Nordegren, 33, is the mother of his children and won a $110 million settlement when they divorced in 2010.

Recently, it was reported that Woods was trying to win his ex-wife back.