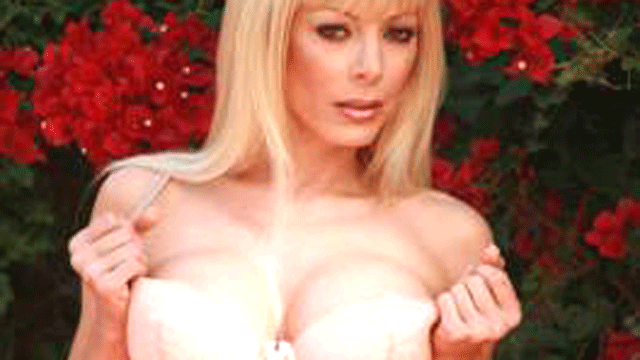 Porn star Holly Sampson said on an adult Internet talk show that she slept with Tiger Woods at his bachelor party five years ago.
"Me and my girlfriends did a bachelor party for Tiger and it was amazing," she said on the show, in which she and other adult stars were interviewed topless. "He picked me to go into the room. I have to say he was really good."
In a statement Thursday, Sampson's attorney confirmed her account, saying "Holly Sampson confirms that her relationship with Tiger Woods was intimate and that this relationship occurred while Mr. Woods was not married."
Jim McBride, the CEO of the celebrity adult Web site MrSkin.com, tells Pop Tarts that Sampson has been running ads as a high-paying adult escort for at least seven years.
SLIDESHOW: Photos of Holly Sampson and Tiger's other alleged mistresses.
"She has been featured in escort ads that I've seen for the last seven years, apparently she charges about $600 an hour," McBride said.
McBride said his site currently features about 10 clips and 50 racy pics of Sampson.
"She's been a longtime favorite," he said.
RELATED: The full list of women linked to Tiger Woods.
Before working in adult entertainment, Sampson was an actress on popular sitcoms and in blockbuster films.
In her teens, Sampson, whose real name is Nicolette Foster, played Fred Savage's older, more experienced love interest in two episodes of "The Wonder Years," a teacher in the comedy "Pretty Cool," and had a minor part in the 1998 drama "Gia," the movie that launched the career of Angelina Jolie.
But it looks like her porn career could be skyrocketing now that she has been linked to Woods.
Sampson already had two films being released by the adult video house Vivid Entertainment before the Woods scandal became news. "We didn't know that Holly is rumored to have had a relationship with Tiger when we signed her to be in these movies, but her appearances will definitely make them more appealing," said Steven Hirsch, founder and co-chairman of Vivid.
LIVESHOTS: Has Tiger Woods Already Left Home?
The company has also offered up to $1 million "to any paramour of Tiger Woods" who would star in a Vivid film.
"Our offer is to actual proven paramours of Tiger Woods who agree to star in a Vivid film and provide details and an explicit look of what Tiger experienced still holds," Hirsch continued. "It seems the chance we'll be taken up gets better as the days go on."