Tiffany Haddish offers to host the Oscars: 'If I get paid, I'm down'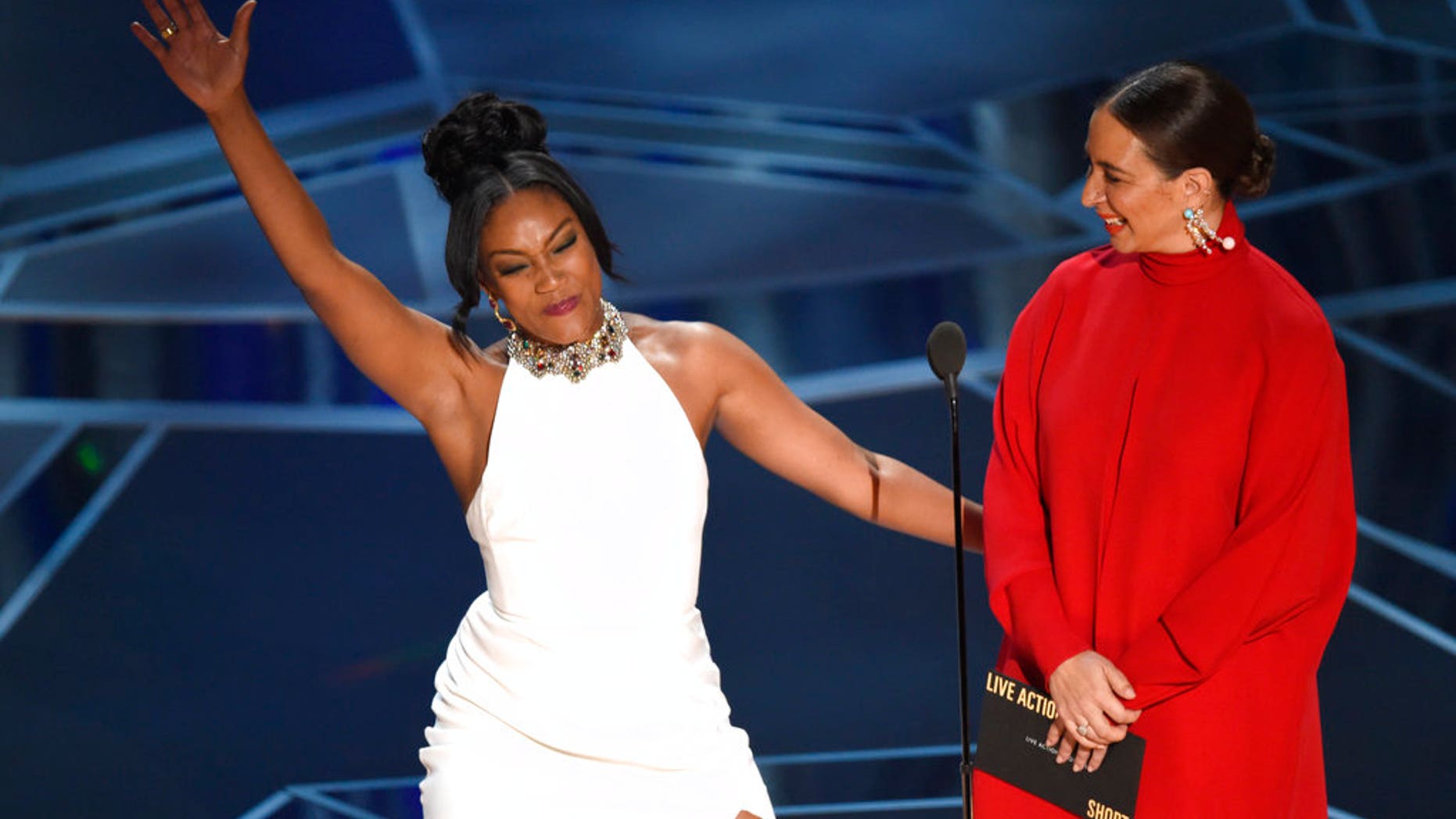 With a dip in ratings from last year's Academy Awards, Hollywood's biggest night may be looking to change things up for next year's 2019 show. And, after bringing down the house as a first-time presenter on the Oscars' stage, Tiffany Haddish has said she is ready to take on the coveted award show hosting spot.
On Sunday night during the 90th Academy Awards ceremony, Haddish presented the Oscar for best documentary short alongside former 'SNL' cast member, Maya Rudolph. Together, the two comedians caused the Kodak theater to erupt in laughter. After gracing the Oscar stage for the first time, Haddish said that she is ready to do the job solo.
"I would totally do it if we get paid!" Haddish said to Entertainment Tonight at the annual Oscar Govoner's ball. "Cause I didn't get paid for [presenting tonight.]"
The actress continued to joke that she would be willing to host Hollywood's biggest night if she was compensated for the job.
"I didn't get nothing," the 38-year-old actress added. "If I get paid, I'm down. Cause, you know, I got bills to pay. I gotta pay for these dresses."
In addition to wearing slippers "in front of a whole room full of white folks," on stage, Haddish said that another highlight from presenting at the Oscars show was wearing her now iconic Alexander McQueen gown.
"That was amazing," she gushed. "Rocking my $4,000 Alexander McQueen dress again."
The star has been open about just how much she loves the curve-hugging dress. She wore it during the red carpet premiere of her movie, "Girls Trip," and twice throughout her "SNL" hosting gig in November.
"I spent a lot of money on this dress!" Haddish remarked during her opening monologue on the sketch show. "This dress cost way more than my mortgage, this [is] an Alexander McQueen, OK?"
She added that, despite the advice of others who called repeating a dress such as this "taboo," she'd wear the gown "multiple times," no matter the occasion.
"I feel like I should be able to wear what I want, when I want, however many times I want, as long as I Febreze it," Haddish joked.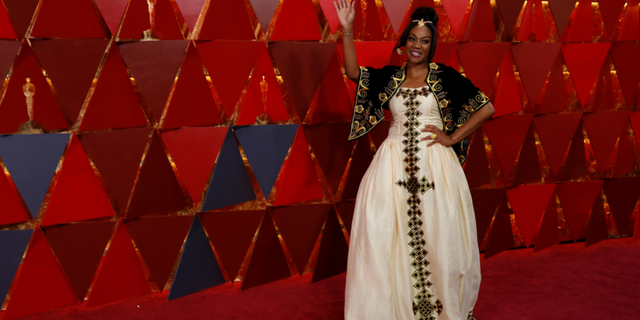 The white McQueen gown was the comedian's second look of the night. On the red carpet, Haddish donned a traditional Eritrean African dress to honor her later father, Tsihaye Reda Haddish.
"This means everything to me and to be able to wear this dress and be able to represent my dad's country, Eritrean," Haddish told ET on the red carpet. "I'm so happy right now. I feel so much joy in my heart."
Fox News' Nicole Darrah contributed to this report.