'Thor: The Dark World' tops box office with $86M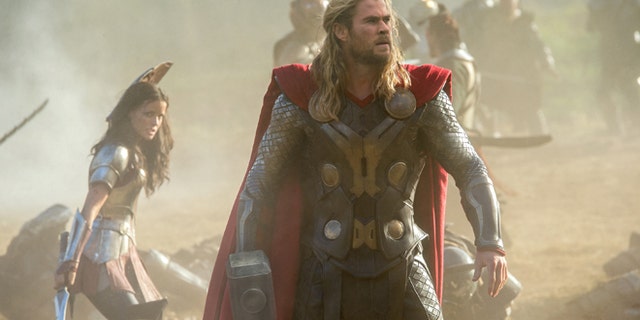 Disney's "Thor: The Dark World," earning $86.1 million, dominated the weekend box office as it opened domestically at No. 1, noted studio estimates Sunday.
The Marvel superhero sequel, which earned $109.4 million when it opened internationally last weekend, brought in $180.1 million globally.
Paramount hidden-camera comedy "Jackass Presents: Bad Grandpa" held the second place slot for the second weekend in a row, earning $11.3 million during its third weekend, with a domestic total reaching more than $78 million.
3-D animated kiddie flick "Free Birds" soared into third place with $11.1 million in its second weekend at the box office.