'The X Factor' Back for Season No. 3, Report Says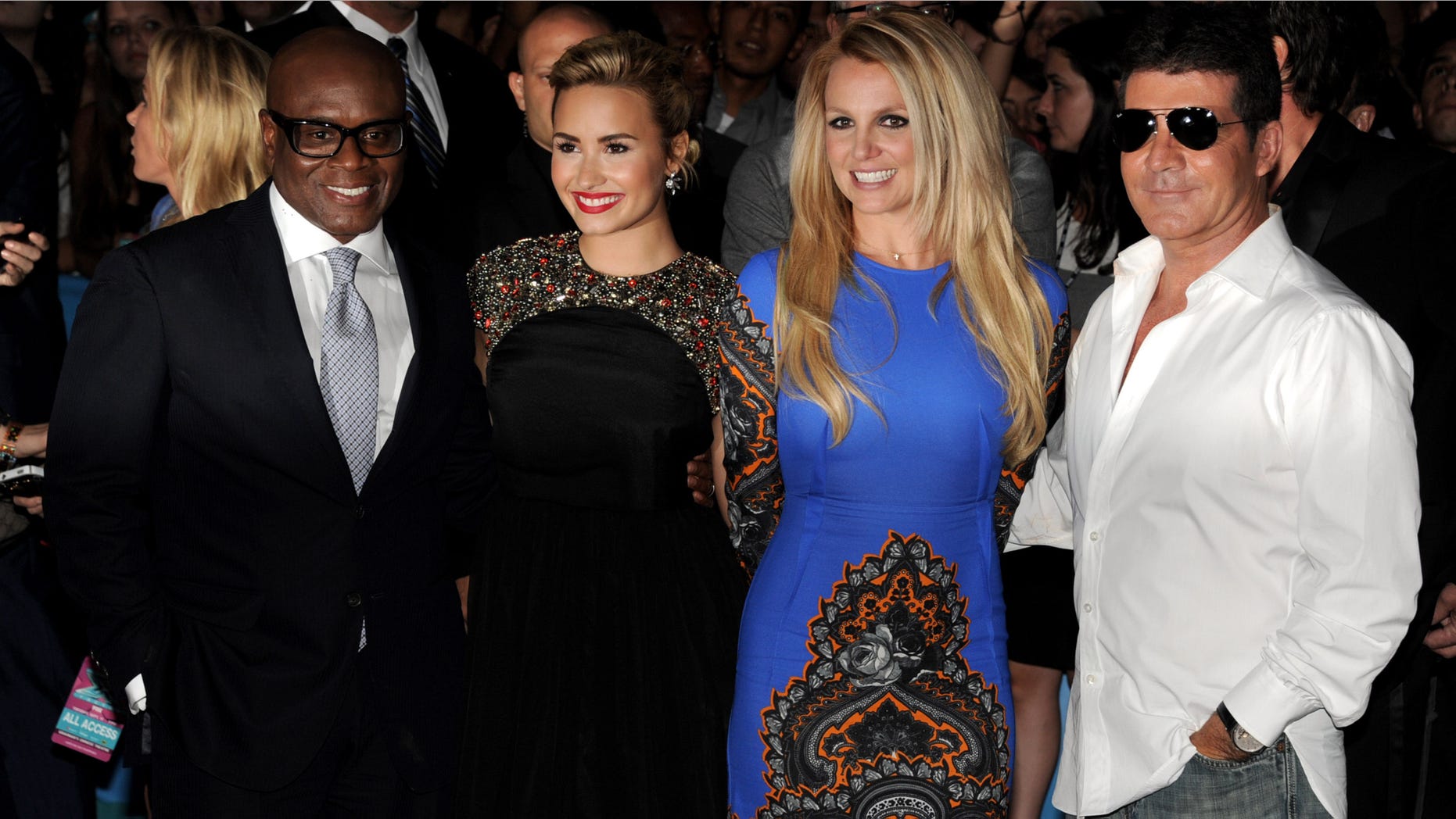 "The X Factor" will be back, baby.
The singing competition will be back for a third season, FOX announced on Monday, according to entertainment publication GossipCop.com
The show's creator Simon Cowell, who also created the popular singing competition "American Idol," was elated with the news. Cowell recently revamped "The X Factor" by bringing in Latina singer Demi Lovato and pop princess Britney Spears, who replaced choreographer/dancer Paula Abdul and singer Nicole Scherzinger.
"The X Factor" former host Steve Jones has also been replaced by reality star Khloe Kardashian and entertainment TV host Mario Lopez.
"I couldn't be happier about 'The X Factor' already being renewed for another season. I am so proud of the show and the team who have made it this season," Cowell said in a statement.
The live shows for "The X Factor" will take place starting Nov. 1.
The news of the show's extension comes just as Brazilian native David Correy, was able to find his birth mother on the show.
Correy, 26, from Annapolis, Maryland was born in Recife, Brazil, before being adopted at the age of two.
He said during his first audition that if he were to win the singing competition, he prayed it would reconnect him with his birth mother.
"My birth mother, she gave me up for adoption. She was only 14 when she had me," the singer said on a clip of the show.
"I got a great family. They adopted me around the time I was one or two years old. I love my family to death but it's the curiosity of wanting to know where I came from, if she sings [and] what she looks like. I feel like the not knowing is why I sing with so much soul."
When "The X  Factor" episode of Correy aired in Brazil, a woman by the name of Luciene Lima recognized his baby photos, which were shown in the episode, and had a feeling that she was Correy's birth mother. She contacted the local media in the hopes that she could get in touch with him resulting in a reunion rumored to be aired in the upcoming episodes of the show.
Follow us on twitter.com/foxnewslatino
Like us at facebook.com/foxnewslatino