The X Factor: Brazilian Singer David Correy Finds Birth Mother, Makes Top 16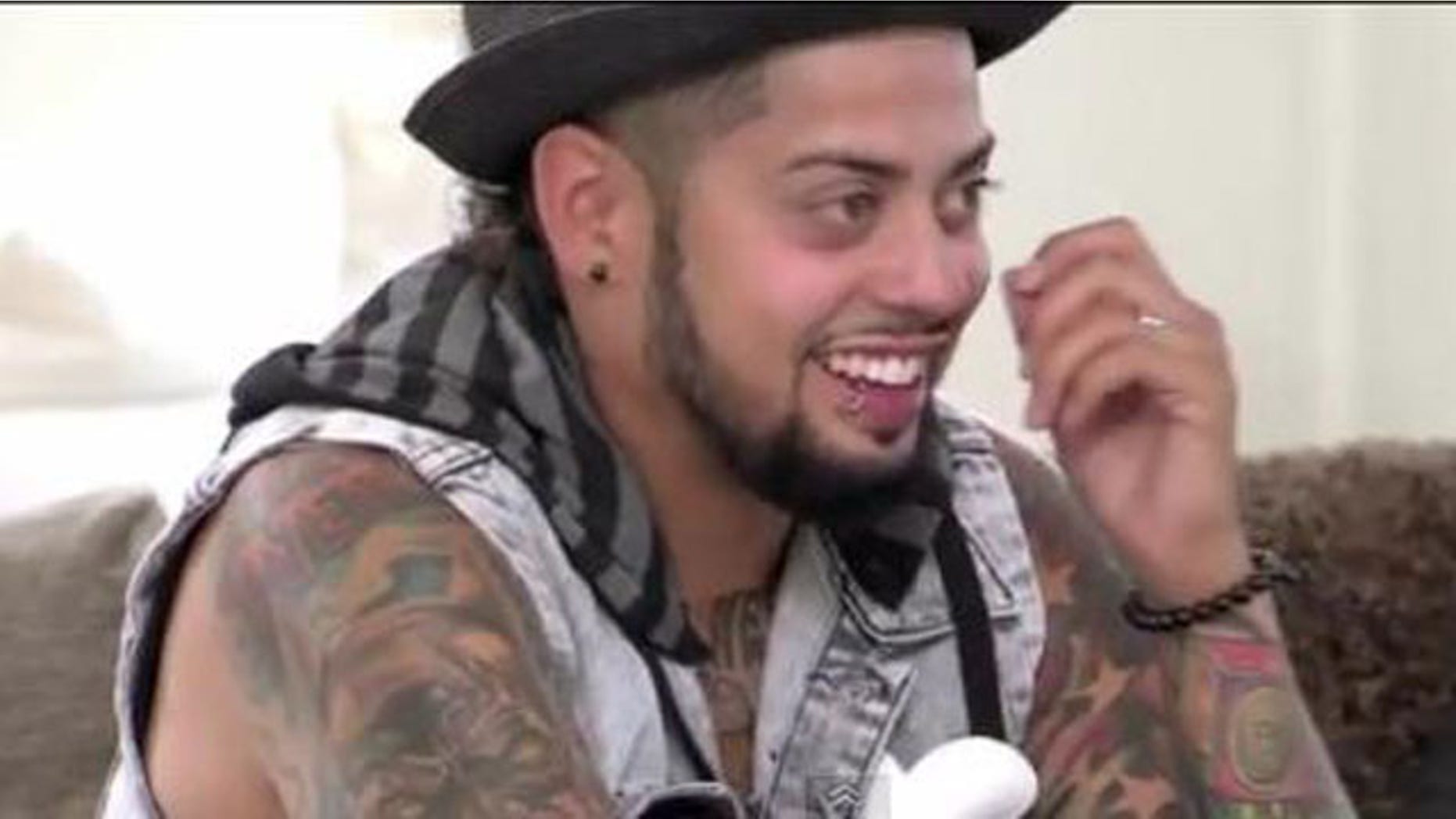 For Brazilian native David Correy, "The X Factor" is much more than just a ticket to fame and stardom.
Correy, 26, from Annapolis, Maryland, apparently found his birth mother thanks to the show, a wish he's had his entire life. The singer, born in Recife, Brazil, said during his first audition that if he were to win the singing competition, he prayed it would reconnect him with his birth mother.
"My birth mother, she gave me up for adoption. She was only 14 when she had me," the singer said on a clip of the show.
"I got a great family. They adopted me around the time I was 1 or 2 years old. I love my family to death but it's the curiosity of wanting to know where I came from, if she sings [and] what she looks like. I feel like the not knowing is why I sing with so much soul."
When "The X  Factor" episode of Correy aired in Brazil, a woman by the name of Luciene Lima recognized his baby photos, which were shown in the episode, and had a feeling that she was Correy's birth mother. She contacted the local media in the hopes that she could get in touch with him.
Brazilian newspaper Diário de Pernambuco, who  interviewed Lima, helped her get in touch with Correy's adopted family and gave him the news he had been waiting for.
According to The Daily Mail and TMZ, the birth certificate and orphanage where Correy was adopted were a match.
"David is so happy," a friend of Correy's told The Daily Mail. "He can't wait to meet her for the first time."
Correy's persistence of finding his birth mother moved the judges and even brought pop singer Britney Spears to tears. During his second audition, he gave music executive L.A. Reid "chill bumps."
Not surprisingly, Correy made the top 16, along with fellow Latino Jennel Garcia.
"I think you are great. You have the most amazing stage presence and it was amazing," Spears told Correy after he finished singing Bruno Mars' hit "Just the Way You Are."
Reid also said he was impressed.
"You can really sing, man. You are going to go far," Reid said. "I want you to work on your lower so it can be as powerful as your upper. I'm willing to help you with that."
Correy became emotional and teary-eyed when he heard the positive feedback.
"I waited for this opportunity my whole life," the singer said. "I feel like there is always going to be someone out there to tell you, you can't do what you love. But don't listen. Love and do what you love to do."
Simon Cowell, creator of "The X Factor," congratulated Correy.
"The good news is that you are very good," Cowell said. "And you thoroughly deserve what you are about to get."
Follow us on twitter.com/foxnewslatino
Like us at facebook.com/foxnewslatino