The Who's Roger Daltrey claims Pete Townshend only smashed guitars to impress girls, recalls brutal fight involving a Les Paul
If there was one person who wasn't impressed by Pete Townshend's infamous guitar smashing on stage, it's his bandmate and Who frontman, Roger Daltrey.
Daltrey, who recently published a memoir titled "Thanks a Lot Mr. Kibblewhite," claimed Townshend's destructive antics had nothing to do with art — it had plenty to do with girls.
The guitar-smashing habit, The Vulture reported Wednesday, based on an excerpts of Daltrey's memoir, was originally a slip-up during a gig in September 1964.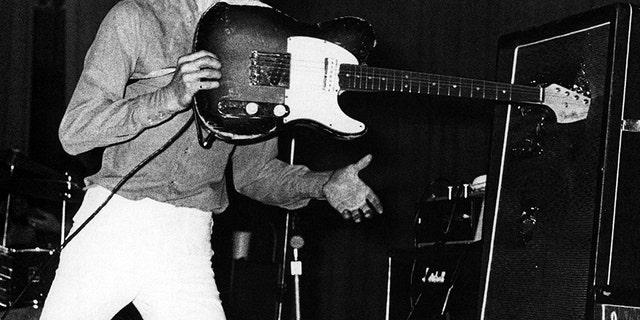 "The first time a guitar died was an accident," wrote Daltrey, 74. "The only difference was a new collapsible stage, which was a few inches higher than the upturned beer crates we usually performed on. Pete was in the middle of his repertoire of moves when he stuck the guitar through the ceiling. The place went quiet. Some girls snigged."
Daltrey claimed Townshend, now 73, attempted to cover up the error by smashing the guitars to pieces — and it worked.
"This pissed me off," wrote Daltrey. "Pete will tell you it was art. That he was taking the work of Gustav Metzger to a new level. Gustav who? Bollocks. He's journalizing. The hole in the ceiling had nothing to do with Metzger and everything to do with the sniggering girls."
And while Townshend's signature guitar smashing on stage became part of his rock star persona, Daltrey said the move hit close to home.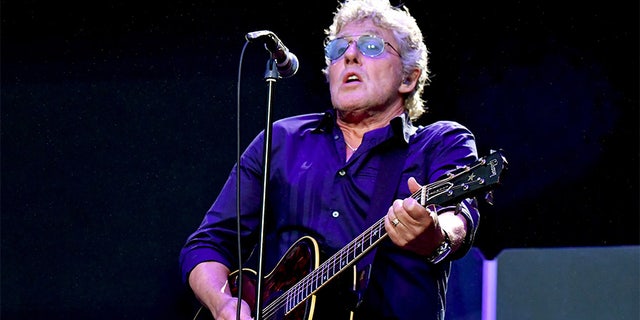 "It was heartbreaking," he wrote. "When I remembered how much I'd struggled to get my first guitars, it was like watching an animal being slaughtered. An expensive animal that we'd have to replace with another expensive animal before the next gig. And we had to pay for the hole in the ceiling… from then on, the audience expected us to break our instruments. It was our thing."
Daltrey may have hated it, but he couldn't deny the smashing excited fans and eager journalists.
"With the aid of a few ex-army smoke bombs it was a good visual," he admitted. "It had impact. But [audiences] were missing the real point. It was about the noise. What had started as a mistake fitted into the ritual of what we were doing. Very quickly, Pete wasn't just smashing his guitar. He used to stick the neck of it right up into the amps and through the speakers to make all kinds of surreal noises. It was animalistic. It was sacrificial.
"The guitar used to scream, and it used to go on for about five minutes until it was wrecked. The people missed that. The critics missed it, but the fans got it at first, they understood through the energy it created. The critics were writing about what they were seeing, they weren't listening. That was the problem with the smashing of the guitars; I feel that in the end, it stopped people listening."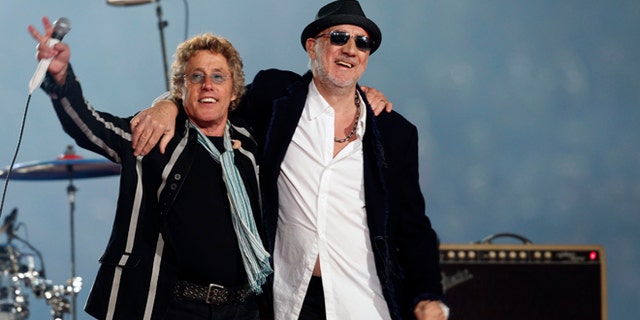 According to the magazine, Daltrey has since come around a bit to appreciating the smash. However, he still wished audiences would take a closer listen to better understand how the sound truly impacts the music being played.
"You know, I'd love Pete to smash a guitar now just like he did, but he'd had to tell the crowd: don't just watch, listen," wrote Daltrey.
"At least we could afford it," he added.
Daltrey and Townshend may be good friends today, but one guitar-smashing incident nearly ended the band altogether.
Vulture added that a
As The Who was preparing for their "Quadrophenia" tour in 1973, their record label MCA forced them to record a promo to spark interest. However, the filmmakers were too slow for an impatient Daltrey, who was more interested in studio time to prepare for the tour.
Daltrey voiced his concern and Townshend exploded.
"Pete, fueled by the best part of a bottle of brandy, went off like a firecracker," he wrote. "He was up in my face, prodding me. 'You'll do what you're f------ well told,' he sneered. This is not the way to talk to me, but I still backed off. The roadies knew what I was capable of so they sprang into action and held me back. 'Let him go!' screamed Pete. 'I'll kill the little f-----.' They let me go."
Daltrey alleged Townshend then swung a 24-pound Les Paul guitar at him. He missed.
"I still hadn't retaliated, but I was beginning to feel quite put out," wrote Daltrey. "He's called me a little f-----, after all. Finally, after almost 10 years of [being a pacifist], after another left hook narrowly dodge, I replied with an uppercut to the jaw. Pete went up and backward like he's been poleaxed. And then he fell down hard, cracking his head to the stage. I thought I'd kill him."
Daltrey, "racked with guilt," rode in the back of the ambulance with Townshend. His bandmate survived the blow.
"… For the rest of my life I've had to listen to him blaming me for the bald spot on the top of his head," wrote Daltrey. "To this day, I think he believes I was the aggressor but this is how I remember it."