The Voice: Raquel Castro Defeats Julia Eason to Lock-in Last Spot on Christina Aguilera's Team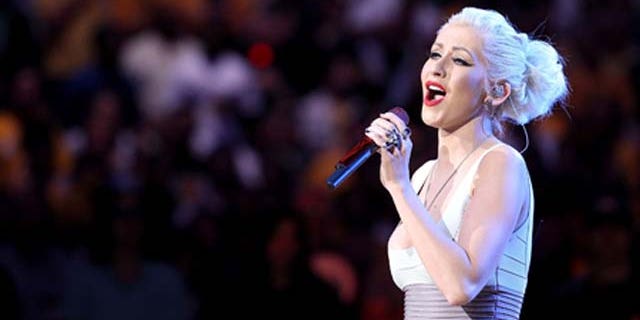 Raquel Castro defeated her opponent, Julie Eason, on the last of the battle rounds on NBC's "The Voice."
If Castro, 19, looks familiar that's because you've seen her before. The Long Island native starred as the daughter of Ben Affleck and Jennifer López as Gertie Trinke in "Jersey Girl."
She has also appeared on NBC's "Third Watch," "Law & Order: Special Victims Unit" and "Brooklyn's Finest." She wanted her coach, Christina Aguilera to know that she meant business.

"I think Julia is amazing," Raquel said. "But, I'm here to do my best and give it my all."
Aguilera assigned the singers Rihanna's "Only Girl In the World" as their war song to battle it out inside "The Voice's" trademark boxing ring.
"Raquel and Julia are my dynamite gems," said Aguilera. "They bring back memories."
The Grammy award winning singer told Castro and Eason that she understands how anxious they feel when they perform.
"I get so nervous before a show that sometimes I feel like puking or peeing in my pants," Aguilera said. "I can't believe I just said that on live television!"
It was obvious that both Castro and Eason wanted to win the last slot on Aguilera's team before going on to the "Live Show" rounds. Nevertheless, Aguilera urged them to focus on their Voice and not so much on out singing the other person.
"Julia and Raquel have a little bit of pitch problems," said Aguilera who wanted the two "to relax the tone in their voice."
Then, the cat fight was on as Castro and Eason began singing. Despite only being 5'1, Castro took-out the very tall Eason David-and-Goliath style. The judges were impressed.
"I love you little mama!" said Aguilera's fellow coach Cee Lo Green.
Maroon 5's lead singer, Adam Levine agreed with Green."Raquel, you just got this thing… marching around," he said.
Castro made it easy for Aguilera to make a decision and complete her "Live Shows" team for next week.
"I enjoy coaching you both… I love you both," Aguilera said. "But, honestly I do have to go with Raquel."
You can reach Alexandra Gratereaux at: Alexandra.Gratereaux@foxnewslatino.com or via Twitter: @GalexLatino
Follow us on twitter.com/foxnewslatino
Like us at facebook.com/foxnewslatino