'The Voice': For Daniel Rosa, Second Time's the Charm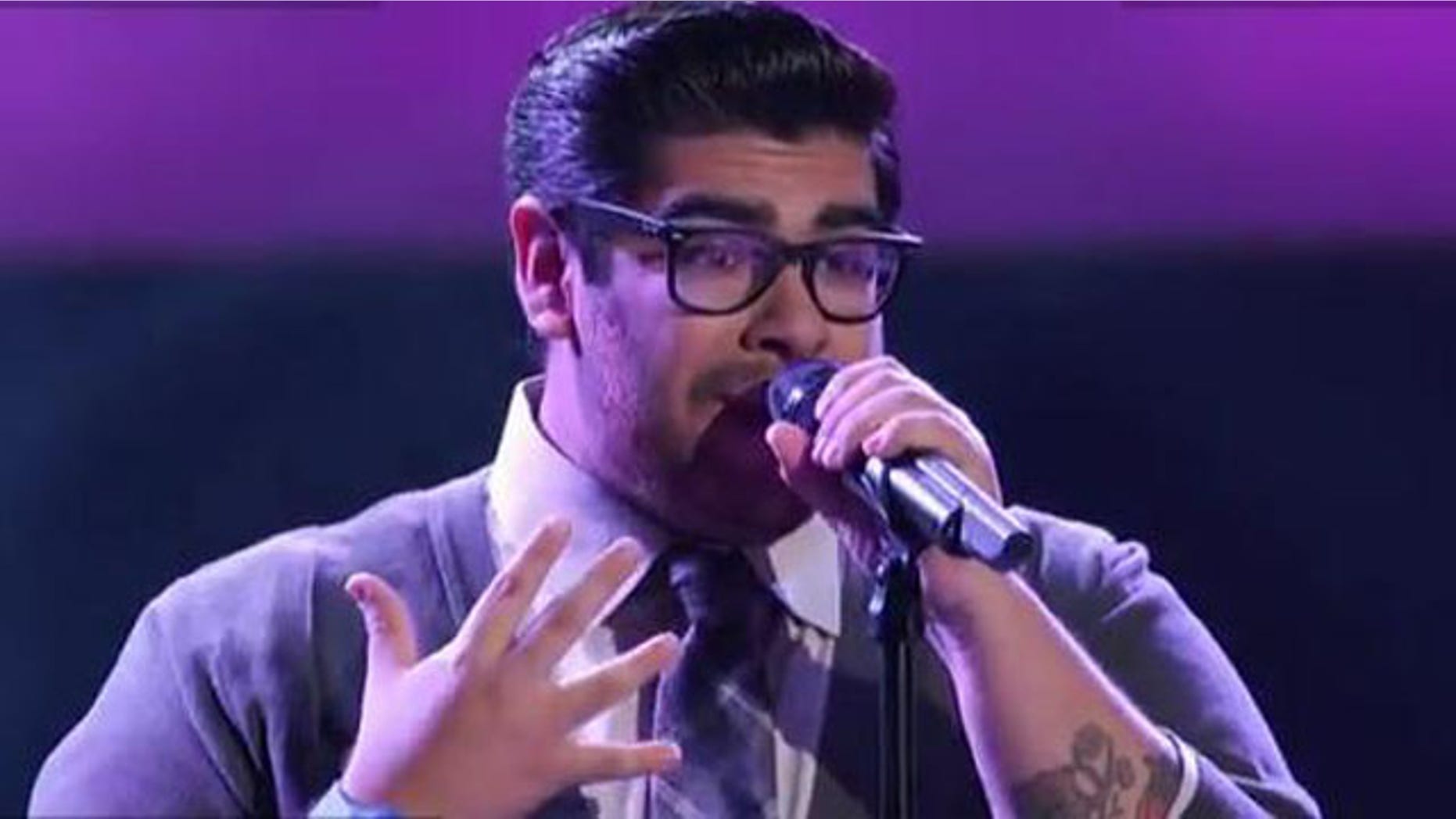 If at first you don't succeed, try, try again.
Just look at Daniel Rosa.
The Riverside, Calif. native was a hit on Tuesday night during the three-hour-premiere of "The Voice," which returned to NBC for a third season with judges Christina Aguilera, Cee Lo Green, Adam Levine, and Blake Shelton.
Singing a slower and raspier version of Gotye's hit "Somebody That I Used to Know," Rosa kept the judges intrigued —until both Green and Shelton turned their chairs around ―both wanting Rosa on their teams.
All four judges were stunned -- and happy -- to see Rosa back at it again. Levine even ran up to the stage and gave Rosa a huge bear hug, bringing Rosa to tears.
Rosa, 21, decided to be on Green's team.
"Okay, I was not ready for this!" Rosa said when it came down to choosing which celebrity's team he wanted to be on.
"I'm totally split down the center," he said before making his final decision.  "I think I'm going to have to go with Cee Lo!"
Green, decked out in all-white ensemble and white glasses, could not have been any happier.
"I was sitting here saying, 'Damn, someone sounds cool as a [expletive],'" said an excited Green, once he finally had Rosa on his team.
"This show is so crazy because if there was ever a story to tell to not give up on a dream, this is it," added Levine, who appeared to regret not turning around for Rosa.
Last season Rosa was voted off the show in its early stages after none of the coaches turned their chairs when he sang a rendition of Neon Green's "Animal." Back then, the judges told Rosa he needed to work on his pitch, which Rosa seemed to keep under control during his blind audition.
Like in previous seasons, the four judges on "The Voice" —all major players in the music industry—listen to (but cannot see) a contestant sing.
Based on the quality of a contender's voice, the judges push a button in front of them rotating their chairs if they think the person auditioning has a chance to win "The Voice."
If more than one judge pushes a button and turns a chair around, the final decision is left to the singer to choose which celebrity to work with.
Other memorable moments during "The Voice" included an over-the-top performance from all four judges singing the Rolling Stones classic "Start Me Up."
A slimmer Aguilera dazzled the crowd with her voice and a silver corset showing off her cleavage, fishnet stockings and black knee-high leather boots.