'The View' star Joy Behar watches CNN to help fall asleep, calls Wolf Blitzer 'hypnotic'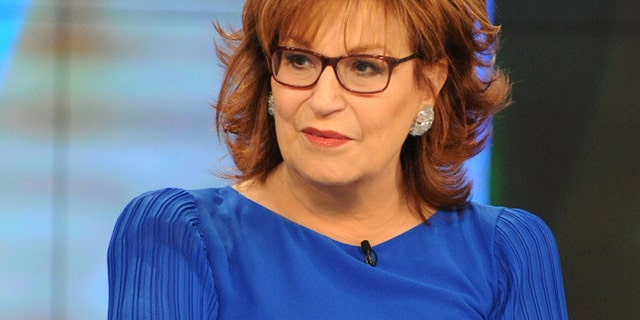 When some hosts of ABC News' "The View" need some shut-eye, they turn to CNN.
During a Wednesday segment about "bad nap locations," co-host Joy Behar joked that she is able to take a midday nap, no problem.
"I can watch CNN, or something really, really boring… or some real old movie like 'Casablanca,' which I keep on all the time, and I can conk out for 10, 15 minutes," Behar said.
Co-host Sunny Hostin chimed in, "A little CNN to put you right to sleep," as the panel laughed.
Behar then poked at "The Situation Room" host Wolf Blitzer, saying she loves the CNN star "but he's hypnotic" to the delight of the studio audience.
Observers might find it odd that CNN would put Behar to sleep, as the network's apparent anti-Trump programming aligns with her own politics. On Tuesday, Behar even questioned why Trump was given the ability to select the next Supreme Court justice.
"How dare he be allowed to do this when he's under investigation?" Behar said.
Behar was forced to apologize earlier this year for mocking the Christian faith of Vice President Mike Pence and has compared Trump to brutal dictators in the past.
"We have gotten to a point in the world now where we have to rely on the sanity of Kim Jong Un and Putin over the president of the United States," Behar said in April.
Meanwhile CNN, once famously known for Ted Turner's bare bones "just-the-facts" approach to journalism, has careened hard left, with its strident anchors and correspondents sometimes going to the left even of MSNBC. The result has been a President of the United States who refers to CNN as "fake news" on a regular basis.
Behar isn't the only liberal viewer being put to sleep by CNN's programming these days, as MSNBC typically prevails in the ratings department. During the second quarter of 2018, MSNBC averaged 1.7 million primetime viewers while CNN failed to surpass the one-million viewers plateau. Fox News, TNT, MSNBC, ESPN, HGTV, USA, TBS, Investigation Discovery and The History Channel each averaged more primetime viewers than CNN for the quarter, according to Nielsen Media Research.