The Veronicas perform topless on Australian awards show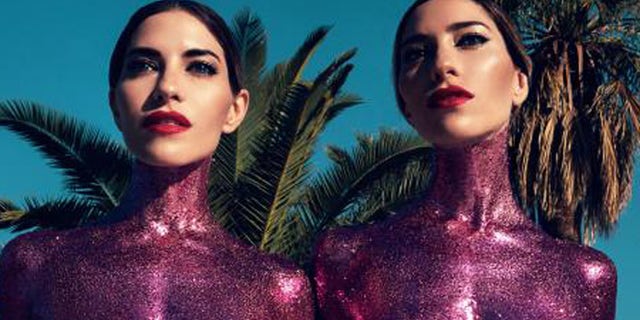 The Veronicas left Aussies divided with their topless performance and hosting abilities at the ARIAs, but Ruby Rose was their biggest fan.
Jess and Lisa Origiliasso were announced as a last-minute replacement after Delta Goodrem pulled out of hosting the historic music event, which she did not attend.
Not everything went smoothly for the famous twins who were forced to open the 30th ARIA Awards anniversary celebrations with two performances of their hit single 'In My Blood'.
Topless and adorned in red glitter body paint from the waist up, they had to re-do their walk through the crowd onto the stage when sound glitches affected their performance.
Viewers did not see the glitch, as the award ceremony had begun around two hours earlier than the telecast, allowing Channel 10 to edit it out.
The Veronicas celebrate their curves for retro pop song 'In My Blood'
Their topless performance aired later on during the telecast instead.
The pair described themselves as "loose cannons" no doubt in reference to the video for latest single 'On Your Side' which costars Jess's girlfriend, actress Ruby Rose in intimate scenes.
For more on The Veroncias' performance go to news.com.au.